A law student is set to face a disciplinary panel after being issued a query for drinking water from a bottle during law dinner.
The query letter which was sent by authorities of the Lagos campus of the Nigerian Law school, states that the student violated Rule 6 (29) of the Code of Conduct for Students of the Nigeria law school on dinner etiquette and manners.
Read a copy of the letter as shared by a Twitter user,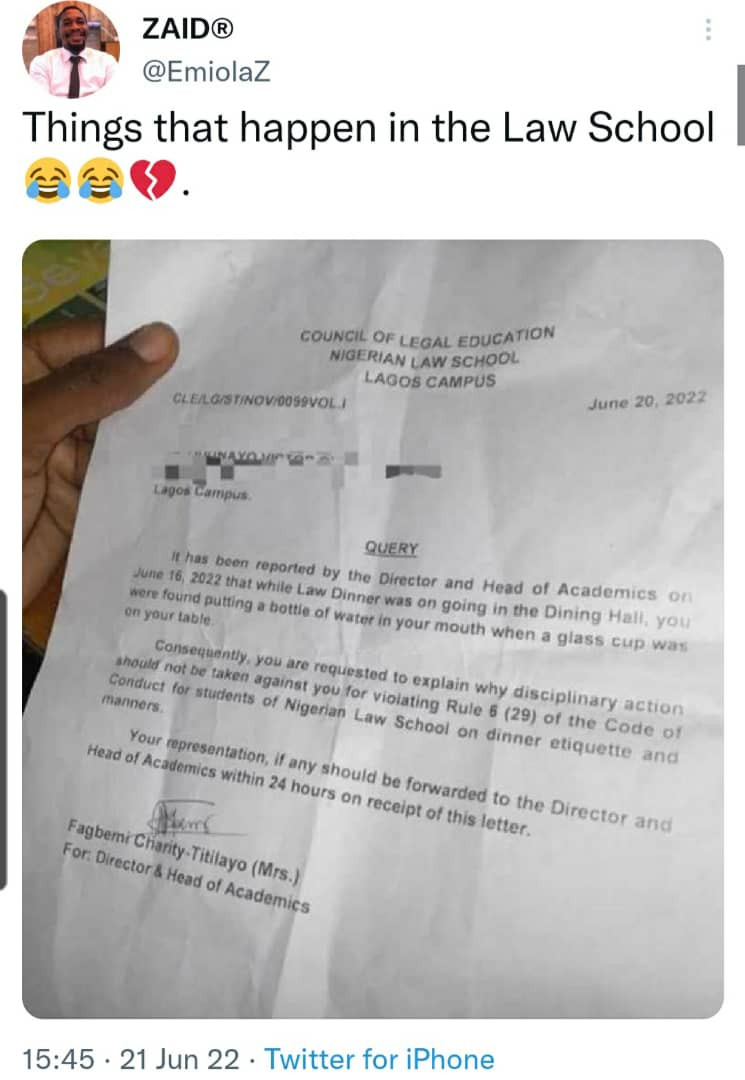 In other news, a Twitter user has given his reason why he feels women who undergo cosmetic surgery to enhance their backside can never be faithful.
According to the gentleman, any lady who has gone through the entire arduous and painful process of cosmetic surgery isn't going through all that just because of one man's attention.
He says a lady who does cosmetic surgery is seeking all the attention she can get and it's definitely not from one man.
He wrote on his page,
"You'd be lying to yourself to think someone opened their eyes, went under the knife to have big Bum Bum, go through all that process only to come out and be with ONE Man. LMAO!

Doing yansh = I need all the attention I can get, I'm for the streetz.

It's that simple!"