Popular media personality, Nancy Isime has advised ladies to normalize buying luxury things for themselves this year and stop depending on men to do it for them.
The actress and model took to Instagram to share her advice. She admonished her fellow ladies to double their 'legit hustle' and work hard with their eyes on the goal, in order to finance their luxury wishlist.
According to the 29-year-old TV personality, if a lady wants to be spoilt silly in 2021, she should do it herself.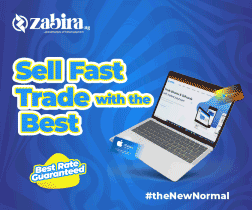 In a post via her Instagram Story, she wrote,
Ladies, This year we are normalizing buying luxury sh*t for ourselves all year round!
Leave that "Man must do it for me mentality in 2020"
This year, we see it, we like it, we want it, we buy it. Double your legit hustle boo, grind hard, eyes on the goal!
You wanna be spoiled? Do it yourself.
See her post below,