Nollywood actress, Tonto Dikeh, has taken to social media to enlighten her fans and followers on the need to get over ones ex.

According to the mother of one, the feeling of attachment toward ones former partner even after the relationship has ended is a sign of failure.
Taking to her social media pages, she wrote,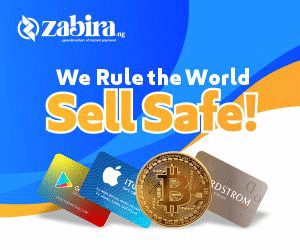 "DEAR WOMAN/MAN IF an EX IS STILL YOUR TYPE, then you have FAILED…Wahalai ooo wrong, Dear Women/MEN we Level Up not To Go back to Our Vomits🤗

#GROWTH IS VERY NECESSARY IN ALL ASPECT OF OUR LIFE #BYALLMEANSGROW #GROWTH MAKES YOU UNDERSTAND YOUR WRONGS".
See her post below,
In other news, Tonto Dikeh has reacted to the viral tweet of a lady who complained about men who always ask for their wives' permission.
According to the lady, her daughter made a new friend on the playground so she asked the child's dad if they could plan another playdate. However, he told her to ask his wife instead which pissed off.
In reaction to the controversial tweet, Tonto Dikeh has now taken to her Instagram page to share her thoughts.


Read as she wrote below,
"This is the most degrading thing I have ever heard a woman, A wife ,A mother say!!
.
.
IF YOU DONT NEED MORE THAN JUST A PLAY DATE WITH A MARRIED MANS CHILDREN, WHY IS IT SO DIFFICULT TO ASK THE WOMAN WHO CARRIED THE CHILD IN HER WOMB FOR 10MONTHS IF HER CHILD CAN PLAY-DATE WITH YOURS..
.
.
I would have given the man a cold bottle of Beer, But why will I be celebrating Something that should be NORMAL IN THE FIRST PLACE.
.
.
Lemme buy this drink for myself biko
.
.
On a lighter note, Let's hug this Lady.
Her write up shows she has never experienced RESPECT FROM A MAN BEFORE.
And that's SAD😣"