Nollywood actress, Linda Osifo, and fast-rising singer, Boy Spyce, have caused quite a stir after a loved-up video of them surfaced on the internet.
In the trending clip, Linda and Boy Spyce were seen cracking a joke and laughing together in what appeared to be a bedroom before the singer planted a romantic peck on her cheek.

In December 2022, the "Folake" singer also posted a photo with Linda Osifo on his Instagram page with a rather mischievous caption, raising speculation that the two were dating. However, the nature of their relationship remains unknown.
See his post below,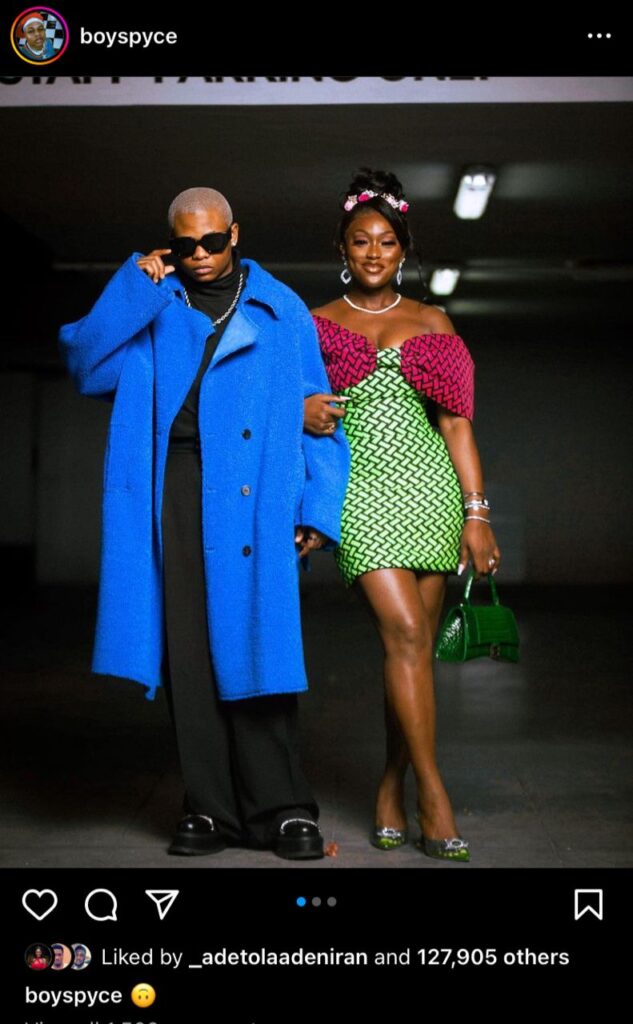 The recent clip has sparked mixed reactions online, with many citing the age difference between the two as the thespian is 31-years-old while the Mavin signee is only 21.
Some netizens also averred that Boy Spyce wouldn't have won Linda Osifo's heart if he wasn't rich, stating that a man can get any woman as long as he has money.
Read some comments below,
@lifeofnapaul wrote, "Linda Osifo is 31 years & Boy Spyce is 21 years. In this life have money!! I repeat have money!!"
@sirdavidbent wrote, "In Nigeria, money will get you at least 90% of the women. Many such women don't really care about age. Most only care about how deep your pocket is. Basically, why I'm not surprised Boy Spyce hooked someone like Linda Osifo. Money gets them, but you need game to keep them."
@aprokonurse1 wrote, "Linda Osifo is 31 years, boy spyce is 21 years, is there anything money and fame can't do? Indeed age is just a number, Just have money!!!"
Watch the clip below,