Top Nigerian blogger and mediapreneur, Linda Ikeji was filled with ecstasy when her son, Jayce Jeremi (JJ) had his first ride over the weekend.
The blogger shared a video of her son driving his customized Bentley Continental GT around her mansion on social media and we can say JJ is growing so well.
The excited mum captioned the video,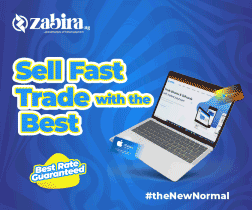 "I'm such a proud mama right now! My 8 month old baby can drive! He started the car and I asked him to put the gear in reverse and he did. Asked him to put it forward and he did. Mehn, I had to share this video. Lol. When I bought this car a few months ago, they said he couldn't drive it till he was about 2 years old…well, Jayce doesn't want to wait till then . #mymiracle. #mywholelife. #mygreatestjoyGosh, motherhood is the best! I pray every woman looking for the fruit of the womb will be blessed with their heart's desire soon. Amen. Enjoy the video..