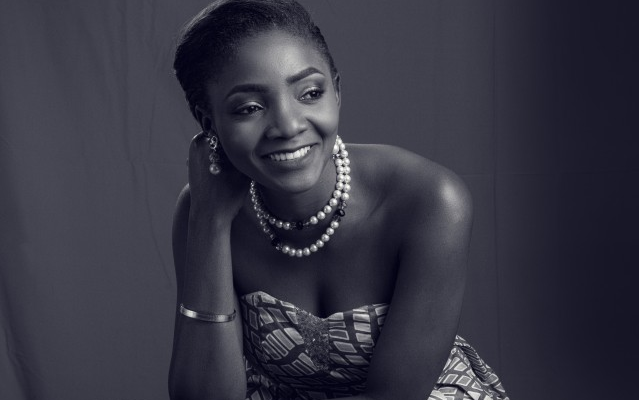 Oh my goodness! It sure would be a good way to start up your Thursday morning with a good laugh!!
So it's customary for some fans to share their art work of their favourite celebrities to these celebrities, who may sometimes buy it from them or something but I'm sure this art work of Simi has given the singer a run for her money… Ironically!!!
A fan shared this art work of the singer saying he hasn't forgotten her and Simi's reply is just as epic as it is hilarious!! See below: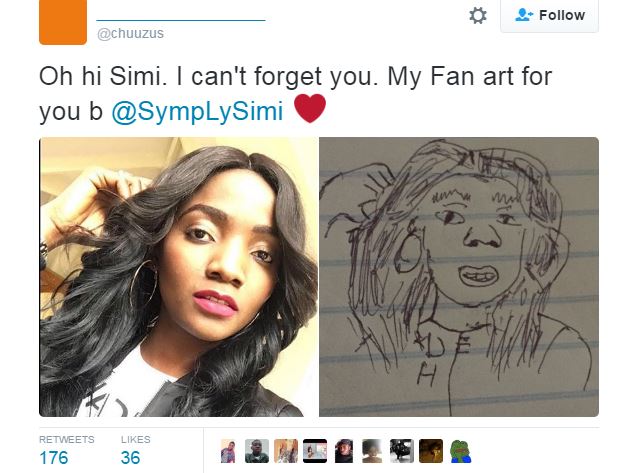 C'mon Simi, go with the flow… the dude took minutes off his 24 hours to get this done… appreciate it a little nah!