Andrea Ekeng Inyang, the special assistant to Cross River Governor, Ben Ayade, on Strategic Communication, has shared his thoughts on a viral photo of a mother carrying her son's locker.
The photo, showing a mother carrying her child's locker on her head to his school, gained widespread attention on social media after it was shared online.

The image elicited a range of reactions from netizens, many of whom pointed to it as evidence of a "mother's love" for her child.
Inyang, however, had a completely different viewpoint. He asserted that the mother's act was pampering rather than a display of affection.
"This is not love please. This is pampering. I carried my locker to school alone and here I am on Facebook today, not dead," he wrote on Facebook.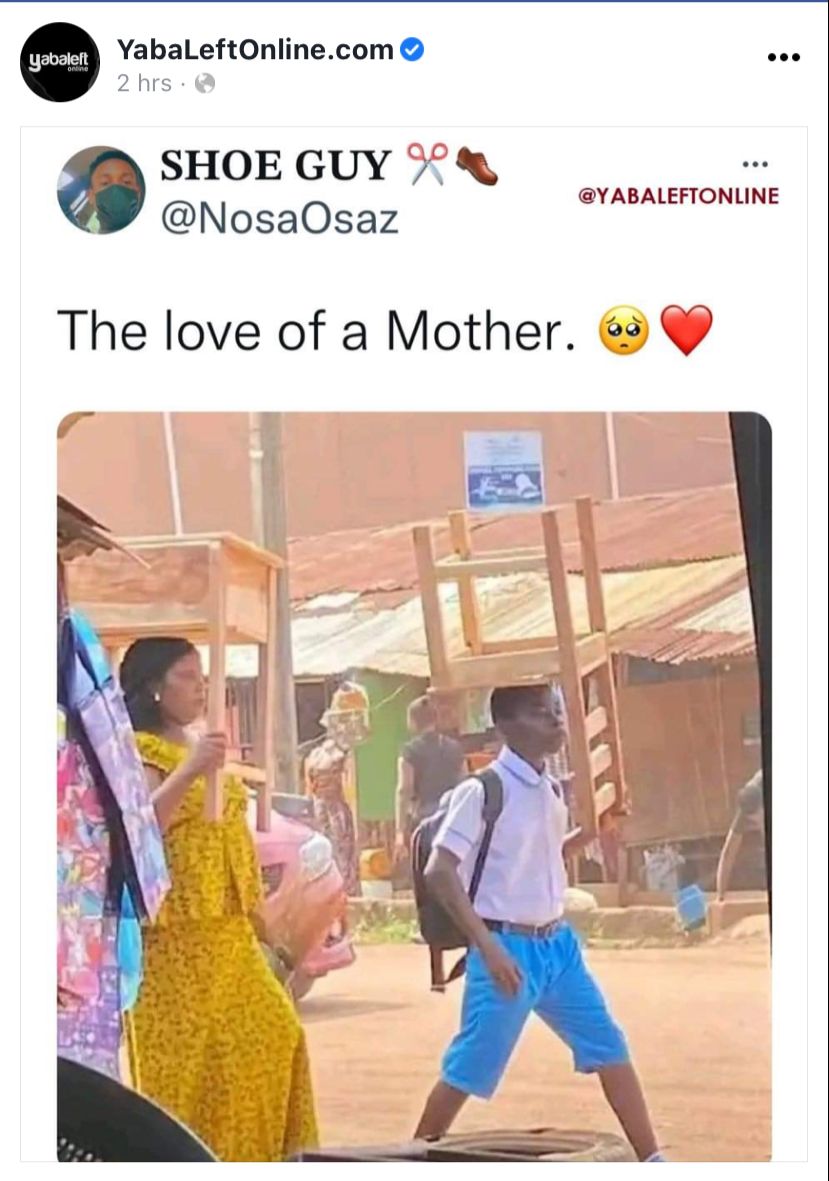 In other news, a nursing mother has caused quite a stir on social media after videos of her breastfeeding her child in public went viral.
The woman, who seems to be advocating for breastfeeding to be normalized in public places, films herself breastfeeding her child while shopping at grocery stores, restaurants, park, and other places, and shares them on TikTok with the hashtag, "#Normalizebreastfeeding".
The woman's action have sparked mixed reactions on social media, with some criticizing her for using her child to chase clout online, while others defended her, saying there is nothing wrong with breastfeeding in public but it should be done discretely.