Popular Nigerian crossdresser, Jay Boogie has hinted his followers that he has undergone a gender reassignment surgery. Even though we know it's all for clout and social media fame.
The transvestite who shared photos of himself dressed in a female's outfit bragged about loving his new genital.
A gender reassignment surgery or gender affirmation surgery refers to procedures that help people transition to their self-identified gender.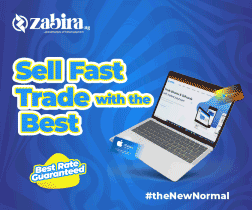 "Loving my new genital and the new life while minding my business cause what you think about me is solely your problem not mine," JayBoogie captioned the new hot photos he shared on his Instagram page.
See photos below,
This is coming after, Jay Boogie took to Instagram to drag fornicators who won't stop criticizing the LGBTQ+ community.
According to him, he doesn't think fornicators have the right to judge gay people. He specifically came for men who supports threesome and still condemn homosexuals.
He said it is the highest form of hypocrisy as they would all go to the "same hell".
Jay Boogie also revealed that 60% of gay people were born that way and if they had a choice to choose their sexuality, they would rather be straight. He said this has given him reason to question why God made some people naturally gay.