A Lagos based makeup artist, identified as harrison_aesthetics, has called out popular Nigerian crossdresser, Bobrisky over unpaid debt.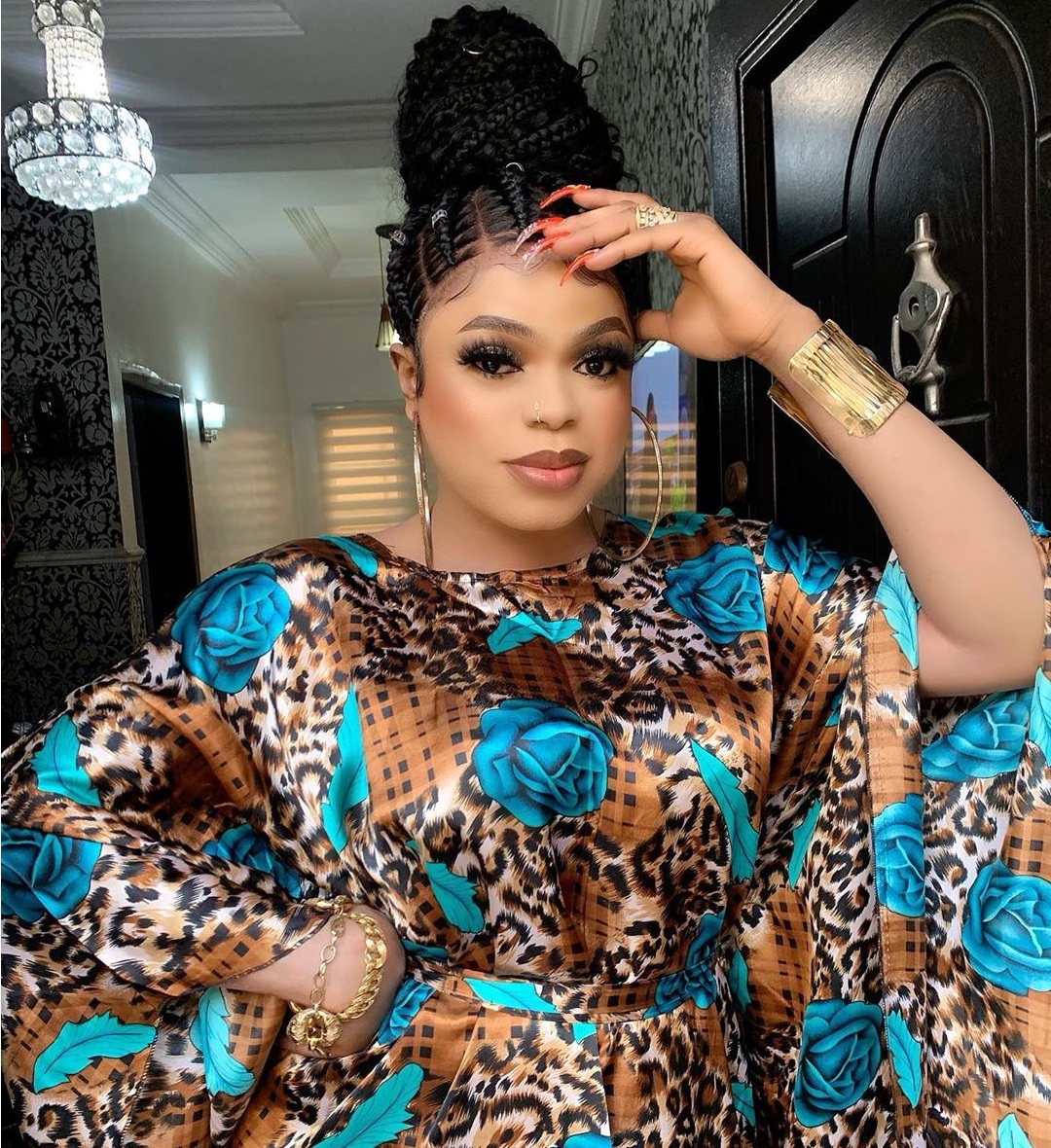 Harrison alleged that the male barbie had called him for a job and after the job was done he refused to pay giving excuse that his granny was sick.
According to the makeup artist, until the time he was called out, the self styled billionaire girlfriend is yet to pay up his N70,000 debt for his nails and lashes.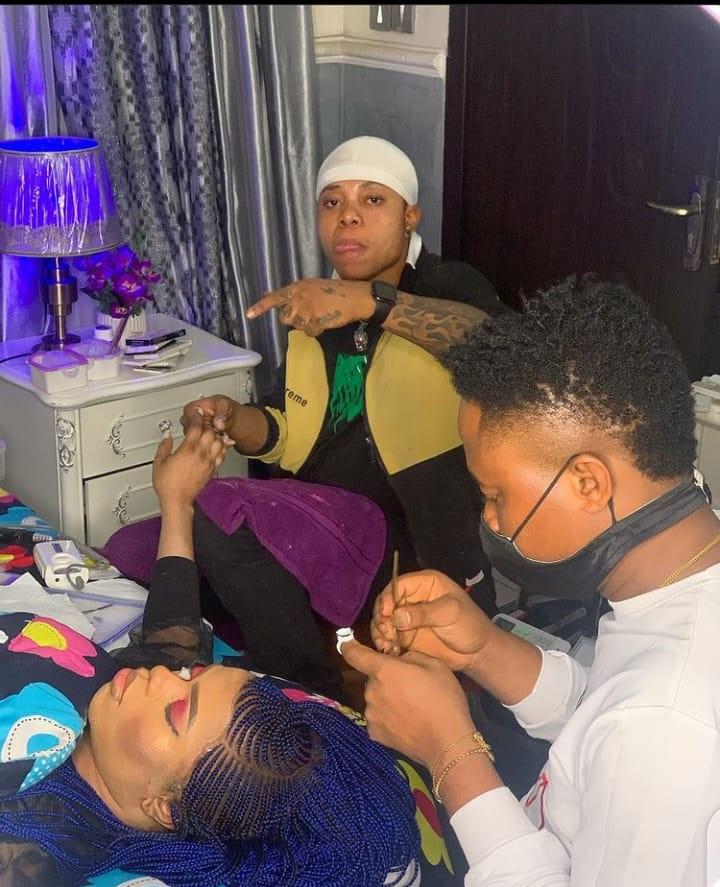 He also shared alleged chat with the crossdresser to back up his claims. Taking to Instagram, the makeup artist wrote,
"That's how Bobrisky222 ended up not paying just 70k for nails and lashes we did for her or him 😭😭and he's there shouting can you pay your nail tech 200,000,😂😂😂not everyone needs your money cus it's not even coming from a right source sometimes I ask myself how he manages to do all this her package and disturbing everyone on Instagram with money people that have money don't make noise..

See Bobrisky222 as e Dey with makeup at 2am midnight after all the stress i passed through and he /she didn't pay 💰 giving me excuses of her grammy is sick 😂😂😂😂omo e shock me as I see en skincare products

Y'all should help me tell her to pay me my money or she will see that money can't not actually sort all lies 😂😂😂 i still have allot of videos and photos both chat am ready to drop them on Instagram 😂😂at list she's gon calm down".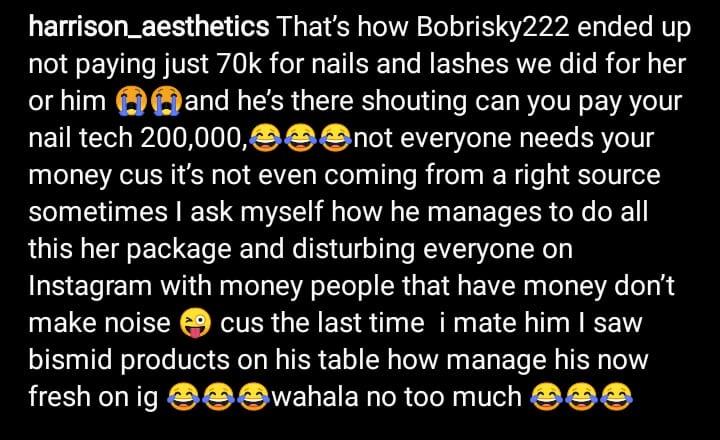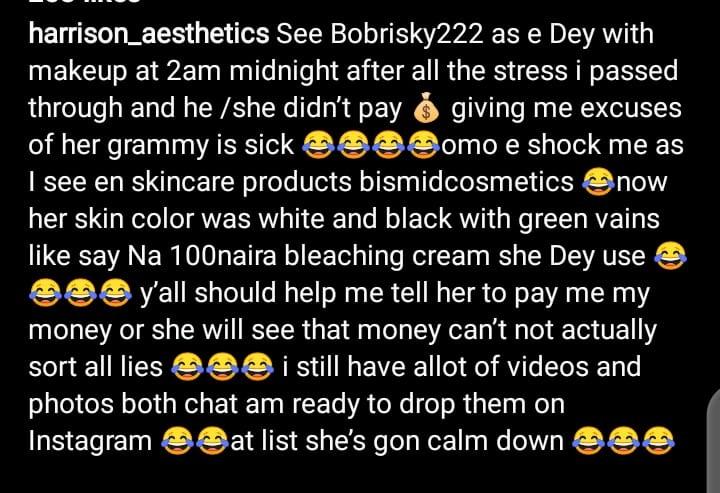 See their alleged chat below,