A 35-year-old man, identified as Chris Azuoma, has been arrested for attempting to abort the pregnancy of a 15-year-old girl who he got pregnant.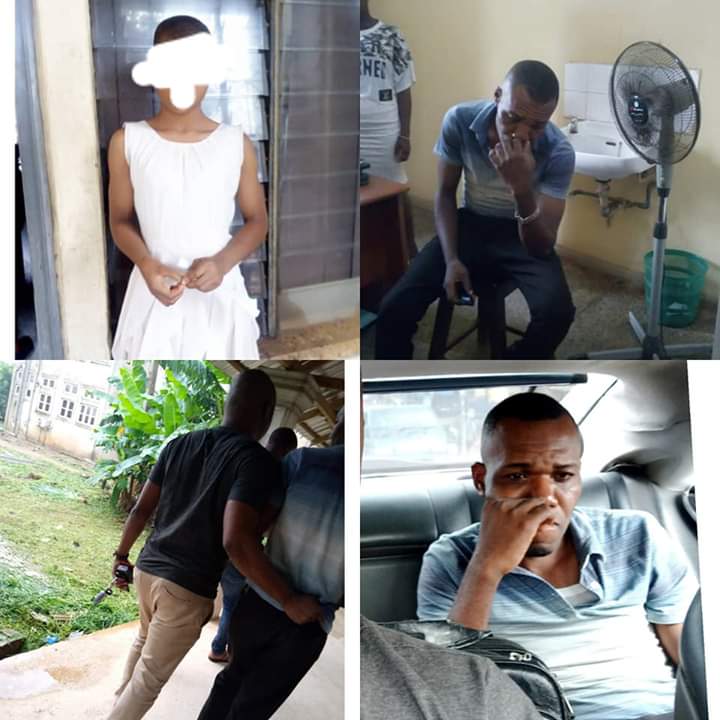 Activist, Harrison Emefiena Gwamnishu who shared the story online, said his team received a tip-off today that Chris brought an underaged girl to a hospital in Ogidi, Anambra state to get an abortion.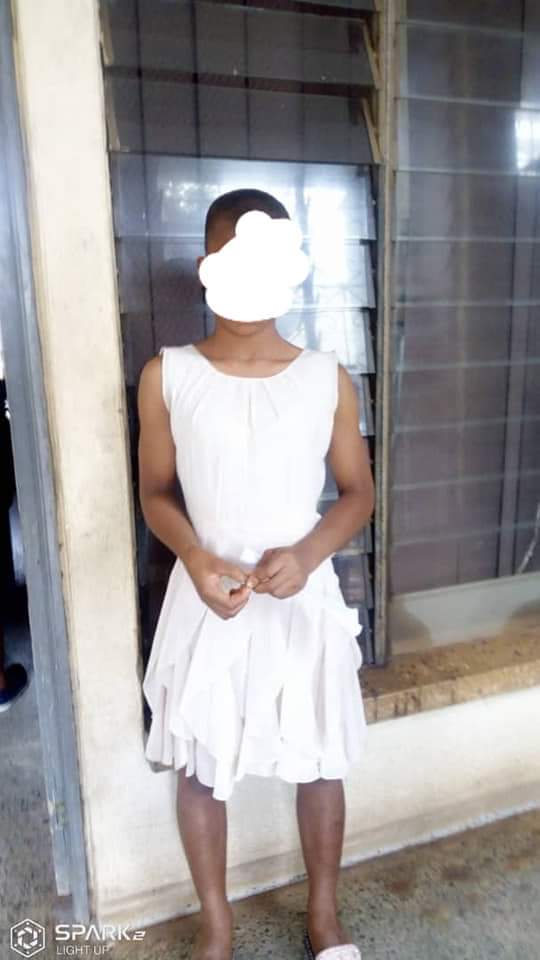 Gwamnishu said his team hurried to the hospital where they arrested Chris.
BBI FACILITATE ARREST OF 35 YEARS OLD FOR DEFILEMENT, IMPREGNATING 15 YEARS OLD GIRL AND ABORTING FIVE MONTHS PREGNANCY IN ANAMBRA STATE.

Today, at 1:26pm, We received a complaint from a concerned citizen who informed us of a 15yrs old girl brought into a hospital for medical treatment. Our intelligence team led by Director General Gwamnishu Emefiena Harrison Kenneth Nwaobi Ezika Kene and others left Asaba and arrived Ogidi Anambra state for investigation.

35yrs Chris Azuoma took the victim to hospital where she was injected and given abortion pills. She bled heavily and had complications and so decided to take her to a specialist hospital to evacuate the foetus. Getting to the hospital, we met the management and identified ourselves as Human rights group and they granted us permission to interview the victim. She confirmed the story and the perpetrator confessed forcefully having unprotected sexual intercourse with the victim.

2015 Administration of Criminal Justice permit private persons to effect arrest and hand over to Security Agency. Perpetrator was arrested and handed over to 33 Divisional Police station Onitsha, Anambra State.

BAD NEWS: Since there are retained products of conception, there is tendency for the victim to bleed continuously which can lead to shock or death.

SOLUTION: There is urgent need for retained products to be removed. (Manual Vacuum Aspiration). Special thanks to the nurse (concerned citizen) who reached out to us and Nigeria Police Force for their continued collaboration