A 29-year-old man, Rafiu Rahaman, has been arrested by detectives of the State Criminal Investigation Department in Lagos for faking his own kidnap.
The suspect, a staff of Lagos Waste Management Authority (LAWMA), is said to have traveled to Lugbe, Abuja, after faking his kidnap, where he made a video of himself in captivity, which was sent to his co-worker.
The spokesperson of the Lagos state police command, SP Benjamin Hundeyin, who confirmed Rahaman's arrest in a statement, confirmed that his accomplice, Usman Sheidu, who demanded a five million naira ransom but got one hundred and fifty thousand naira after extensive negotiation, has equally been arrested.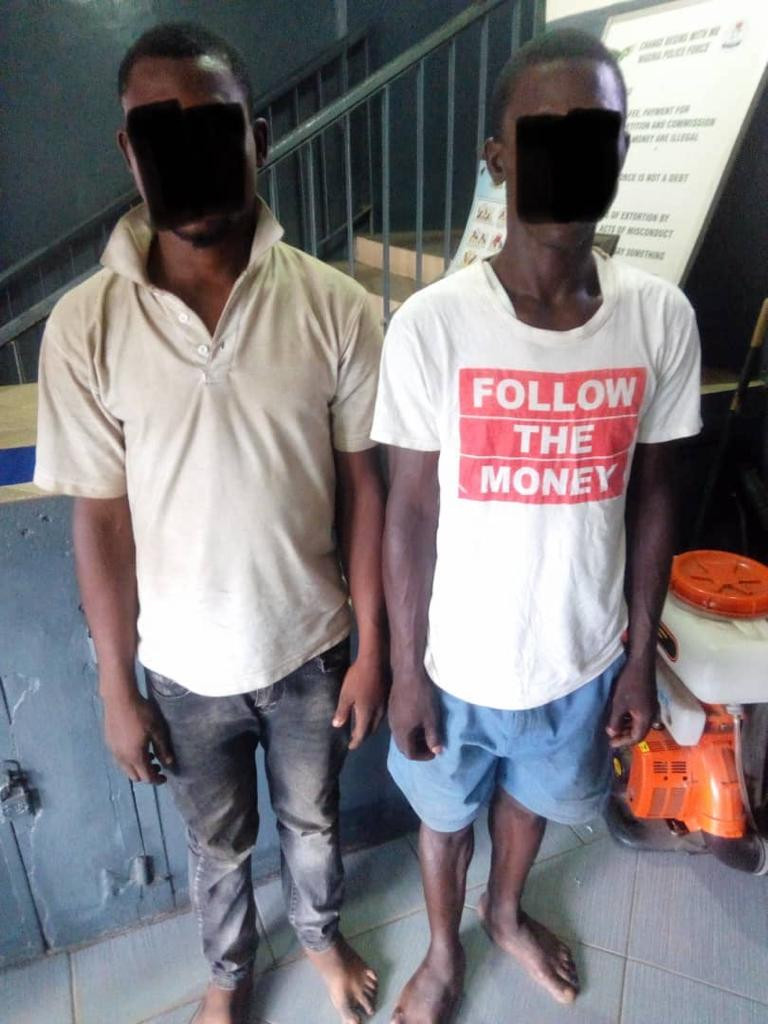 "Investigations reveal that Usman Sheidu who was arrested in Abuja conspired with Rahaman to self-stage the kidnap and make the video that was sent to the co-worker for ransom. Usman also confessed to have shared the ransom equally with Rahaman and used his share in acquiring a generator and other items for himself. Suspects will be arraigned in court at the conclusion of investigations." Hundeyin said.
In other news, a young Nigerian lady who was abducted after she boarded a bus in Abuja, the Federal Capital Territory, has shared her ordeal in the hands of her adductors.
Taking to Twitter, the lady identified as Nwachukwu Joy said she boarded a vehicle from Peace Park Junction around Jabi, Abuja, not knowing the driver and other passengers in the bus were kidnappers.
Joy stated that she was attacked and punched in the eyes halfway through the journey, causing her to pass out. When she woke up, she found herself on the way to Kaduna, and she begged the kidnappers to call her mother.
Joy said the kidnappers granted her request and called her mother. The victim's mother told the kidnappers that she was willing to pay them whatever money the "Alhaji" they were taking her daughter to intended to pay for her.
The kidnappers asked Joy's mothers to pay 1 million Naira as ransom, but she later called begging the kidnappers that she could only raise N400,000.
After the ransom was paid the kidnappers drove the victim back to Abuja and drove around different ATMs with her to withdraw the money.
They withdrew the money the victim's mother sent to her account and also carted away all the money the victim previously had in her account. They took her phone, power bank, wristwatch, and other personal items before giving her N2,000 to find her way home.
Joy who revealed she's currently in the trauma unit in the National hospital, Abuja said the doctors and nurses all testified that God had given her a second life.