A South African man simply identified as Saheed has made history after arriving in Islam's holiest city, Mecca, on foot.
Saheed reportedly started his journey to the holy land from Cape Town in South Africa on August 30th, 2018. He walked through Zimbabwe, Tanzania, Kenya, Sudan, Egypt, and Palestine, where the COVID-19 border lockdown forced him to pause his journey.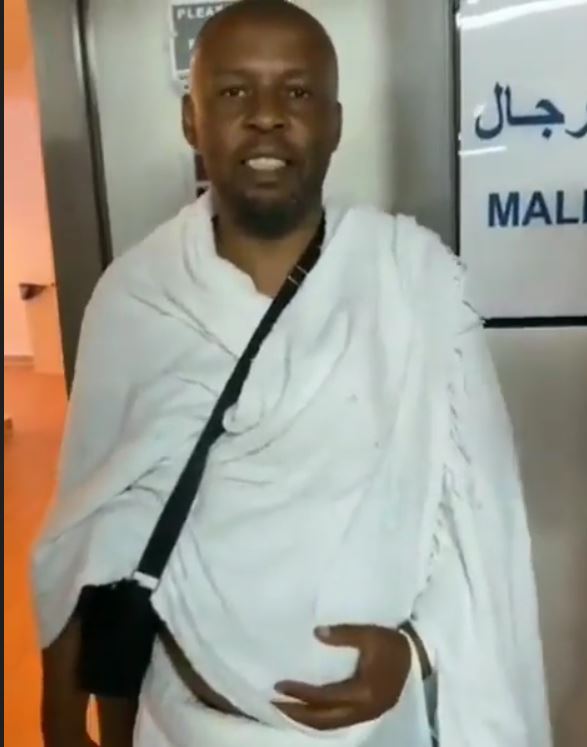 According to him, he stayed in Palestine for a year and eight months while waiting for the border to be opened, and when that was done, he continued his journey.
Saheed, while speaking to newsmen about his experience shortly after arriving in Saudi Arabia, said he's in Mecca for the Hajj and after this, he would begin his journey back to his homeland, South Africa, on foot.
Watch him speak below,

A while ago, a Nigerian man, identified as Kunle Adeyanju, took on an uphill task to travel from London to Lagos with a motorcycle to campaign against Polio.
Kunle began the ride on Tuesday, April 19, and has been sharing daily updates about his journey on micro-blogging site, Twitter.
He disclosed that his route is from London – France – Spain – Gilbraltar – Morocco – Western Sahara – Mauritania – St Louis – Senegal – Gambia – Mali – Cote d'Ivoire – Ghana – Togo – Benin – Lagos.