A young man was recently moved to tears when his parents surprised him with a brand new car at his graduation ceremony.
A video, currently making the rounds online, captured the emotional moment when the proud parents handed over the car key to their son.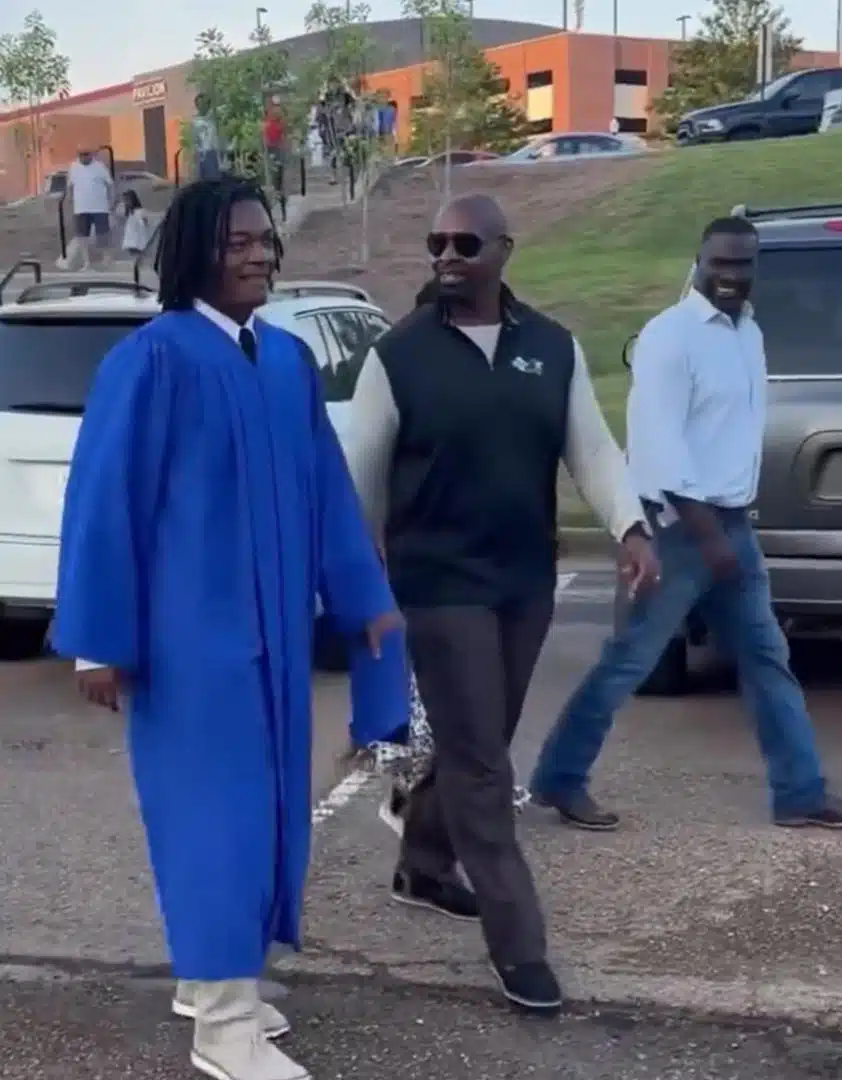 In the video, the parents are seen leading their son, who was dressed in his graduation garb to where the car was parked.
Upon seeing the car, the young man became overwhelmed with emotion, burst into tears and gave his parents a warm hug.
Watch video below,

In other news, a video of the touching moment family and friends of a couple defied the rain to witness them tie the knot during their outdoor wedding has gone viral.
Apparently, the couple had planned to hold their wedding ceremony in an open-air garden, unknown to them that it was going to rain cat and dogs on their special day.
In the trending clip, the bridesmaids and other wedding guests braved the rain to celebrate the couple as they exchanged their wedding vows in the presence of an officiating minister.
Despite wearing makeup, the beautiful bridesmaids stayed in the rain without hesitation to support the couple throughout the entire wedding ceremony.
"Awwww Family and friends that stands with you in times of distress and crisis are keepers", the video was captioned.