Well it seems like the old days are coming back to Nigeria!

There is a high rate of inflation in the country and it really stinging hard on the masses.
A single unit of sachet water (locally called pure water) for a very long time, had been sold for 10 naira, but in recent times, the price doubled to 20 Naira. In some areas, a Bag which was previously sold for about N150, has also seen its price reach an "all time high" of N300.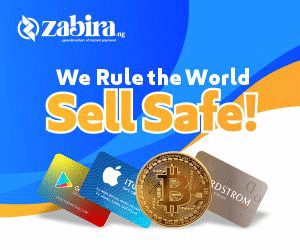 This high price in purchasing such a necessary commodity has caused some residents in Aba to resort to selling/buying a much cheaper form of sachet water.

Sharing the photo, he wrote ;
I love Aba spirit, Ice water is back again.!
I love Aba spirit, Ice water is back again.! pic.twitter.com/nwi42SwYTk

— Harrison (@harri_010) May 20, 2021
However, social media users did not share in the jubilation as they claimed it might be unsafe to drink because nobody knows the source of the water.
See some comments below ;
Peter wrote ;
Well, you won't blame them. How can one buy one bag of pure water for N300. This is what we were discussing at home yesterday, I told that, we may likely return to when they were selling ice water in a small nylon bag and this has confirmed it.
Oluwakemi wrote ;
In those days, cholera and typhoid were rampant.
History is just about to repeat itself
Ugonna wrote ;
Buying a sachet of water for N20 and a bag for N350 is no joke in Aba now. Aba that almost very building has pipe-borne water.