A young Nigerian man is set to wed his Akwa Ibom girlfriend, but was taken aback by the outrageous engagement list given to him by the bride's family.
The list detail various items expected from the groom before their engagement which is meant to hold in the lady's hometown in Akwa Ibom state.
According to the Twitter user who took to platform to share the outrageous list, the man in question allegedly fled at the sight of the list.
In his words, "Someone went to marry In Akwa ibom, this is the list he was given. He ran away"
Meanwhile the list has sparked outrage on social media as many described the list of items to be brought as overly outrageous and inconsiderate on the part of the bride's family.
See the list below,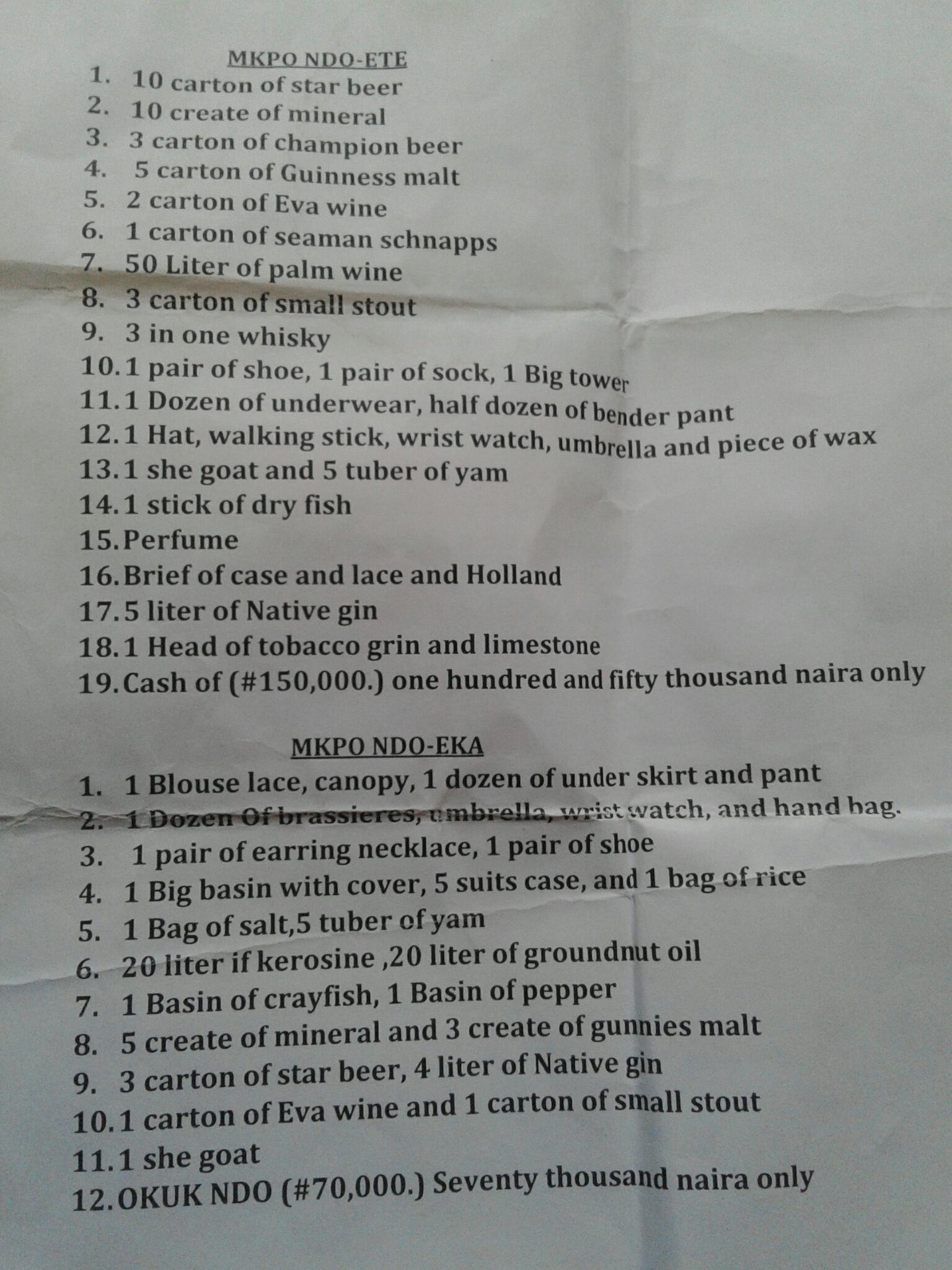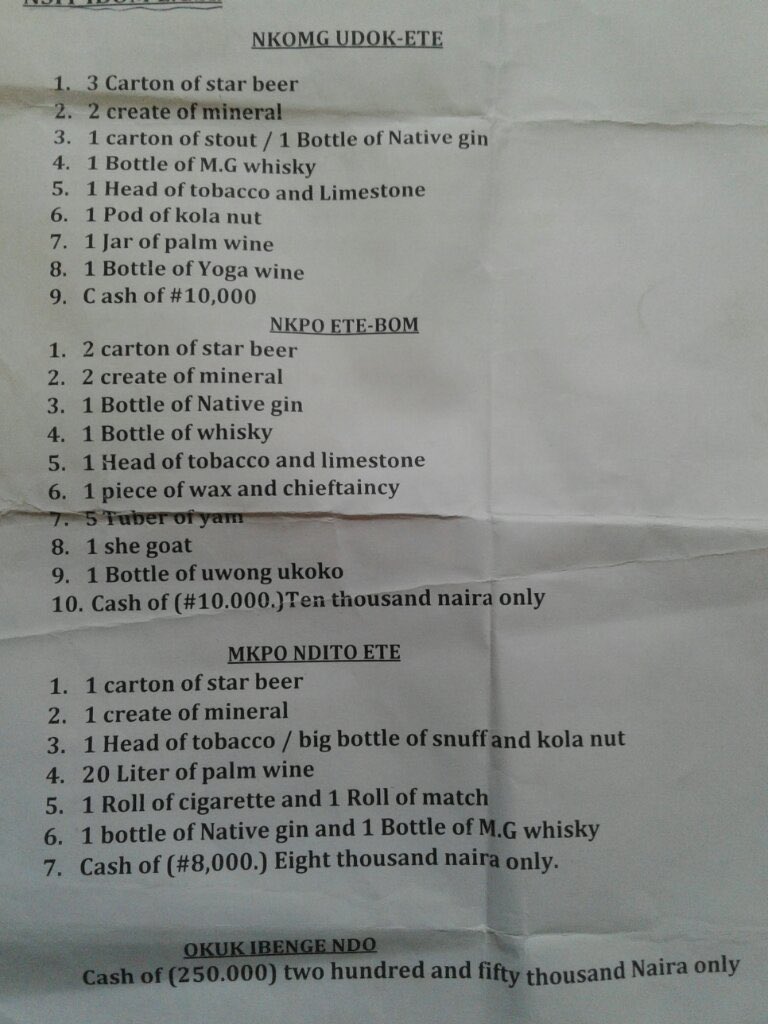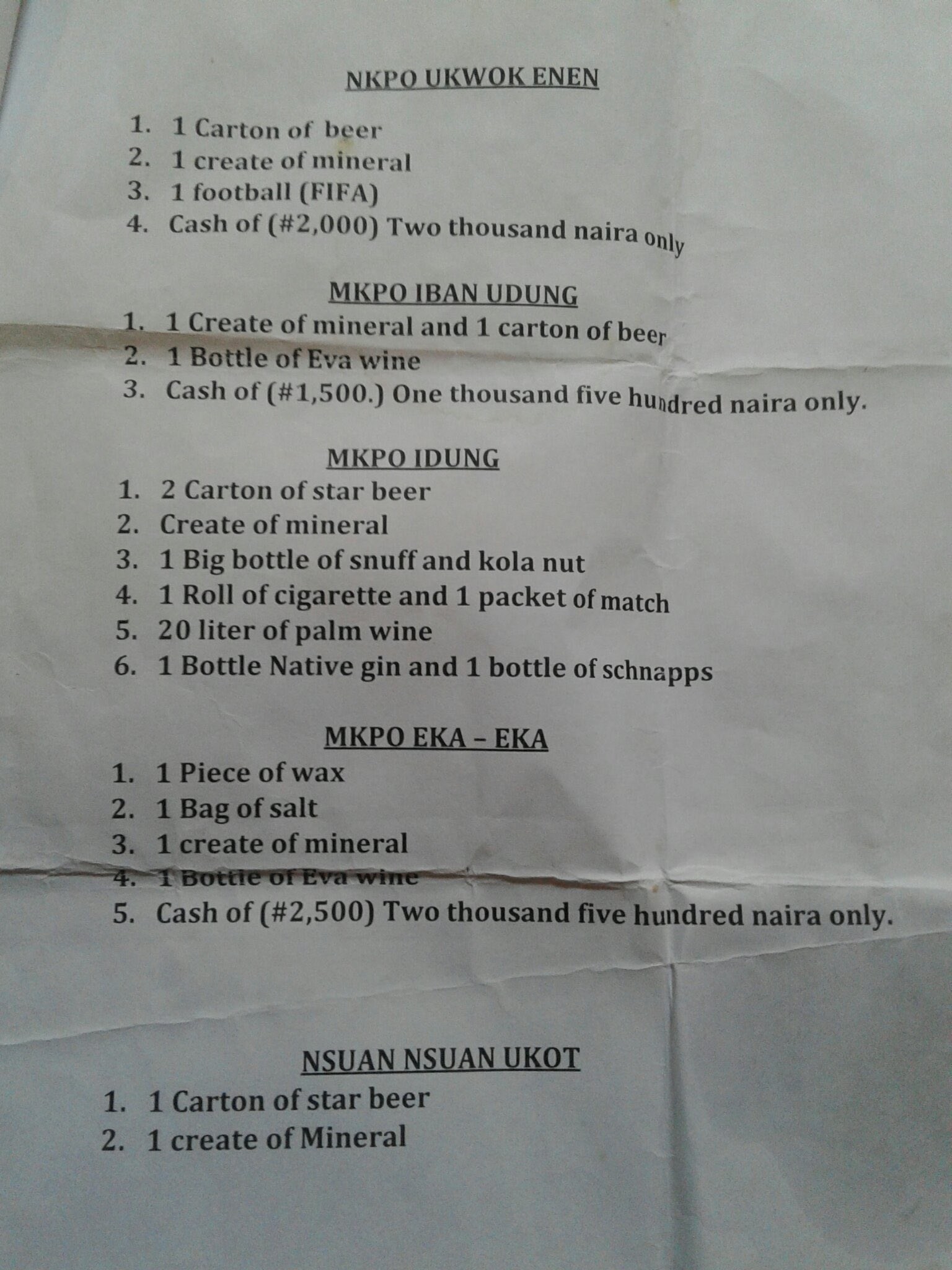 Meanwhile, another Twitter user @_noHANDLE had taken to the platform to also share a marriage list, which according to him was given to his sister's fiance's friend by his in-laws from Akwa Ibom State.
According to him, the marriage list got him 'crying' and he couldn't help but share. His tweet reads,
"So my sister's fiancé's friend is getting married, she's from Akwa Ibom Here is a list of demands from her family, I'm still crying for him"
See the list here.