A man has angrily divorced his few days old wife for allegedly spending more than Dh150,000 (about $40,000) on her wedding dress rather than the wedding party.
The man was believed to have proposed to the woman shortly after they got acquainted.
Prior to the wedding, the man agreed to pay the woman Dh150,000 to spend on the wedding party and its preparations and invitation cards.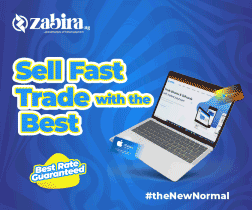 After the wedding party, the husband came to know that his wife had a debt of between Dh150,000 and Dh200,000.
That she had borrowed money to pay for the party. He confronted her and she admitted that she had spent the Dh150,000 that he gave to her on a white party dress.
She borrowed from relatives and friends to cover the expenses. To worsen the case, when her lenders asked her to repay the money, she requested that he join her to repay the debt as well. Unfortunately, the husband got very angry and filed for a divorce before a Sharia court – which he was granted.