A man simply identified as Emeka took to Twitter to narrate his bitter experience in the hands of fake SARS officials, who he claimed wanted to extort him of N500,000.
According to the report given by the man on the social media platform, the men threatened to kill him and also rape his girlfriend if they didn't provide the ransom, because it already looked like a kidnapping incident.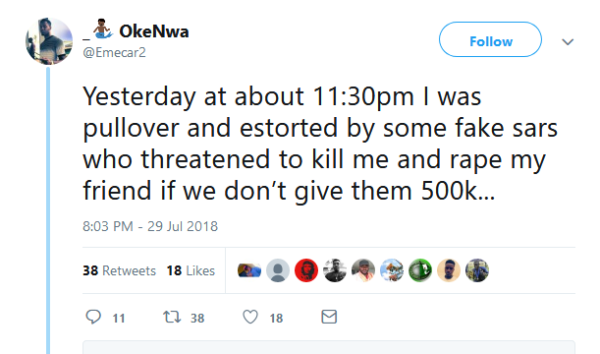 Though, when he was queried by one of his followers on twitter if they were either fake or drunk SARS officers, he couldn't give a coherent answer. He simply stated that they were drunk and eventually took N40,000 from them before they zoomed off in their car.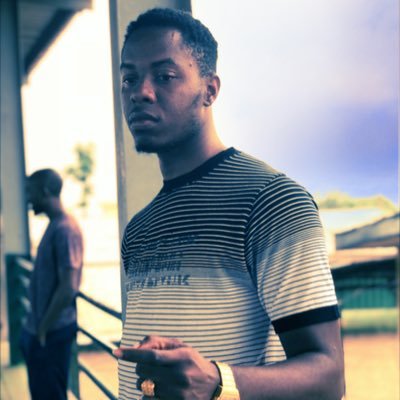 He wrote:
Yesterday at about 11:30pm I was pullover and estorted by some fake SARS officers who threatened to kill me and rape my friend if we don't give them 500k…
They asked me to enter my car when I told them I don't have that amount of money to give them, to cut the long story short they took 40k from my gf bag and 8k from my pocket. Told us thank you and zoomed away…
It was almost midnight and the road was lonely, no cars were passing and they were drunk Nd oozing of rum, this extortion had to stop, i felt kidnapped cos they won't allow me make any calls and one repeatedly said" na night be this o, anything can happen" endsars