A man, whose identity was yet to be fully established, reportedly parked his car on the bridge and jumped into the lagoon.
The yet to be identified man, reportedly told occupants of the car he was driving that he wanted to ease himself but went on to jump into the lagoon beneath Third Mainland Bridge to everyone's surprise.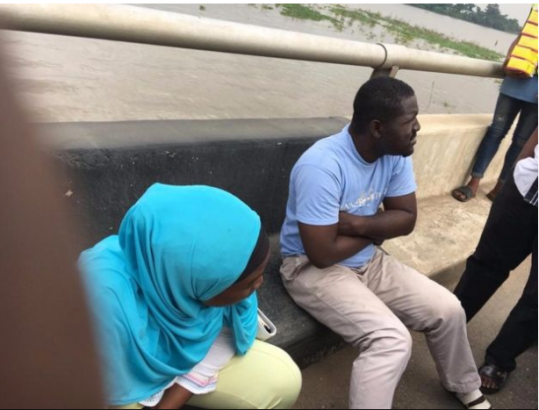 Eyewitnesses further alleged that the Marine Police, Lagos state government rescue boats and local divers who were mobilized after the incident which caused a traffic gridlock in the area, recovered the body of the 'lagoon jumper' after RRS riders got to the scene almost immediately and radioed for assistance.
See photos from the scene of the incident below;