Nigerian rapper and professional makeup artist, Eva Alordiah tended to a question from a follower of hers asking if she can marry a poor man.

In response to the question via her Insta stories, Eva explained that she can't marry a poor man and went on further to give her reason.
According to the Delta born rapper,
"A really poor man is poor because he does not apply himself to his duties to life, refuses to get wisdom on what he knows not & makes waste of his potential.

"There's nothing in my energetic DNA that will create a field of attraction between myself & a person like that in the first place."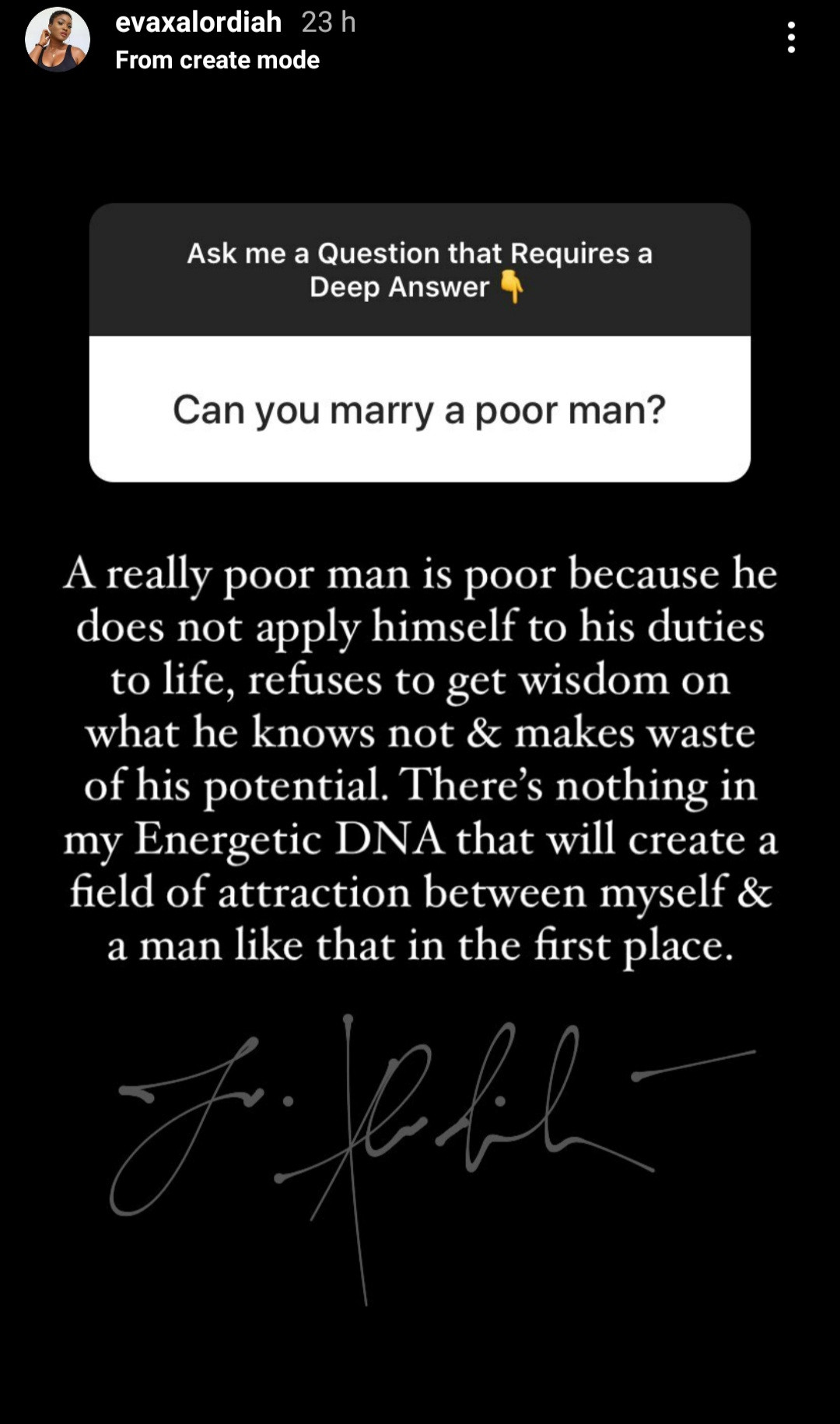 Alordiah earlier this year, revealed why she stopped making music – the talented artiste was one of the popular Nigerian female rappers and worked collaboratively with P-Square, Ice Prince, MI and others, during her active years.
The 32-year-old stopped making music abruptly in 2016, then relocated to Ghana.
An inquisitive fan on Instagram recently asked the writer and make-up artist why she stopped making music.
The fan wrote, "I still don't know why you stopped making music.".
And Eva responded, "I stopped to get back to my core essence. I stopped for me."