Social media influencer, Gbenga Adewoyin, has challenged native doctors to prove in a public space that 'juju' is real.

Adewoyin had taken to Twitter to announce a reward of one million naira to anyone who can prove beyond reasonable doubt the effectiveness of charms popularly called 'juju'. He however got donations from people which made the reward rise to N2.5M.
"I will be at #Ijebu Igbo, Ogun State Park at 12pm on Friday. Anyone with any evidence for Juju/Voodoo can meet me there. Bring your amulets or your Juju priests. Come and win 1 million naira. This tour will happen at Ibadan and Anambra alike. They said we can't go public," he tweeted.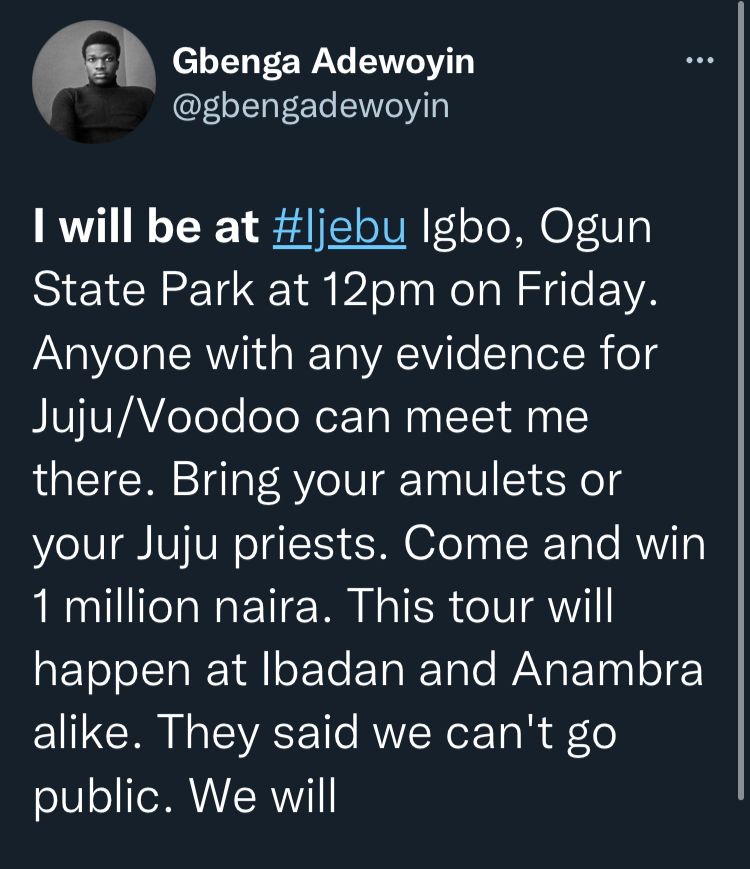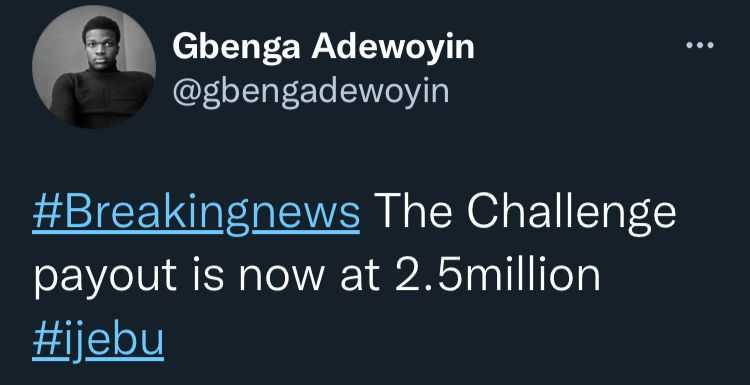 As promised the vlogger was on the street of Ijebu-Igbo, Ogun State, on Friday, but he said no one showed up.
According to him, many of those who reached out to him to accept the challenge didn't show up.
Watch video below,