A viral video has captured the moment a young man who lodged in an hotel with two women and bought items worth N85K was nabbed while attempting to flee without paying his bills.
It was gathered that the good-looking young man had lodged in the hotel in Benin City with two ladies and bought items totaling eight thousand five hundred naira (N85,000).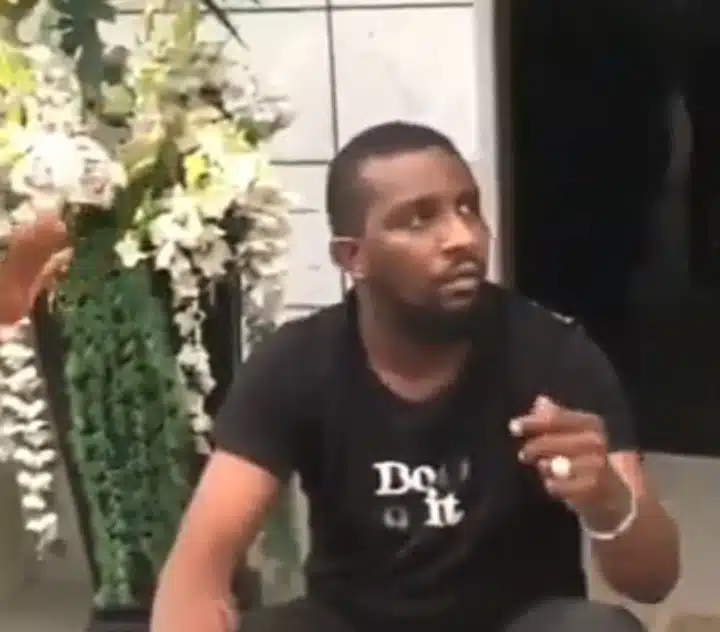 However, to evade paying the bill, he tried to leave the premises by scaling the hotel's fence but was caught by the security guard on duty.
The man, while being interrogated after he was nabbed, just looked on as onlookers hurled insults at him.
Watch video below,


In other news, the WhatsApp conversation between a man and his girlfriend has gone viral online and has sparked a barrage of reactions from netizens.
The young man had warned his girlfriend not to attend a party because it would take place at a man's house.
A day to the party, he asked his girlfriend to come and spend the day in his house to possibly enforce his previous command.
However, the lady reminded him about the party she already planned to attend, but the man maintained that she shouldn't go.
The lady wasn't having it at all and told him to give her a valid reason to shun the party, and he explained that it's because it would be in another man's house.
The lady, who was pissed at her boyfriend at this point, asserted that she won't be the only woman at the party as other ladies, including her friends, would also be there but the man gave his final word that she shouldn't go.