Nigerian businessman, Steve Thompson has reacted after he was accused of threatening to kill his estranged wife, Sandra Iheuwa.
The couple, who tied the knot in August 2021 and separated barely five months after the wedding, have been at loggerheads since their marriage crashed.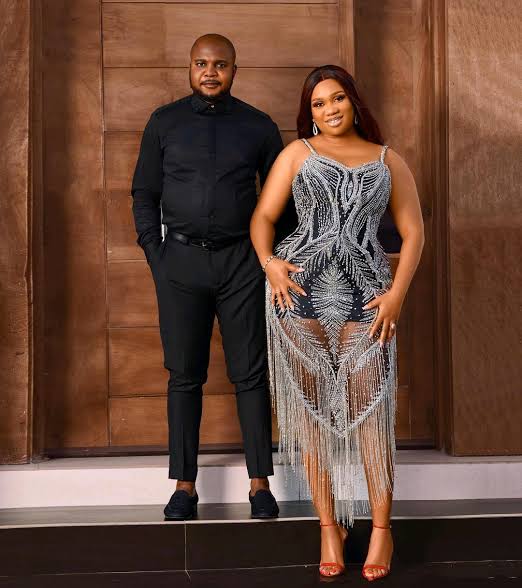 Most recently, the divorce attorneys of the mother of one accused Steve of threat to life and inflicting grievous bodily harm on her in a petition to the Inspector General of Police and the American Embassy.
The lawyers also claimed Steve had extra-marital affair shortly after getting married to Sandra, and inflicted her with a sexually transmitted disease while she was pregnant.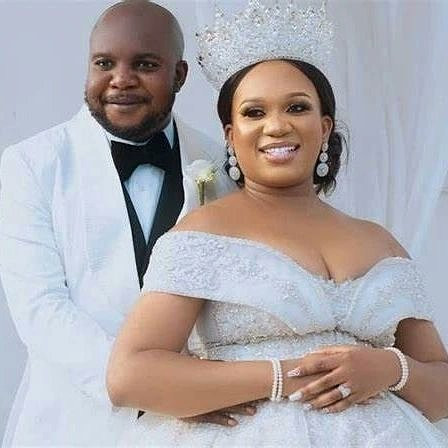 Reacting to the allegation, Steve claimed Sandra begged him to reconcile with her but he refused and filed for a divorce. Following his refusal to patch things up, he claimed his ex-wife started peddling lies against him to anyone who cares to listen.
He further stated that the case in which he was accused of hurting Sandra and threatening her life was resolved in April, but she chose to revisit the issue again to get his attention.

Responding to Steve's comment, Sandra said she doesn't need his attention and only filed the petition to protect herself.
According to her, she has proof to back up her accusations and if her estranged husband does not set his pride and ego aside, she would expose him.
See below,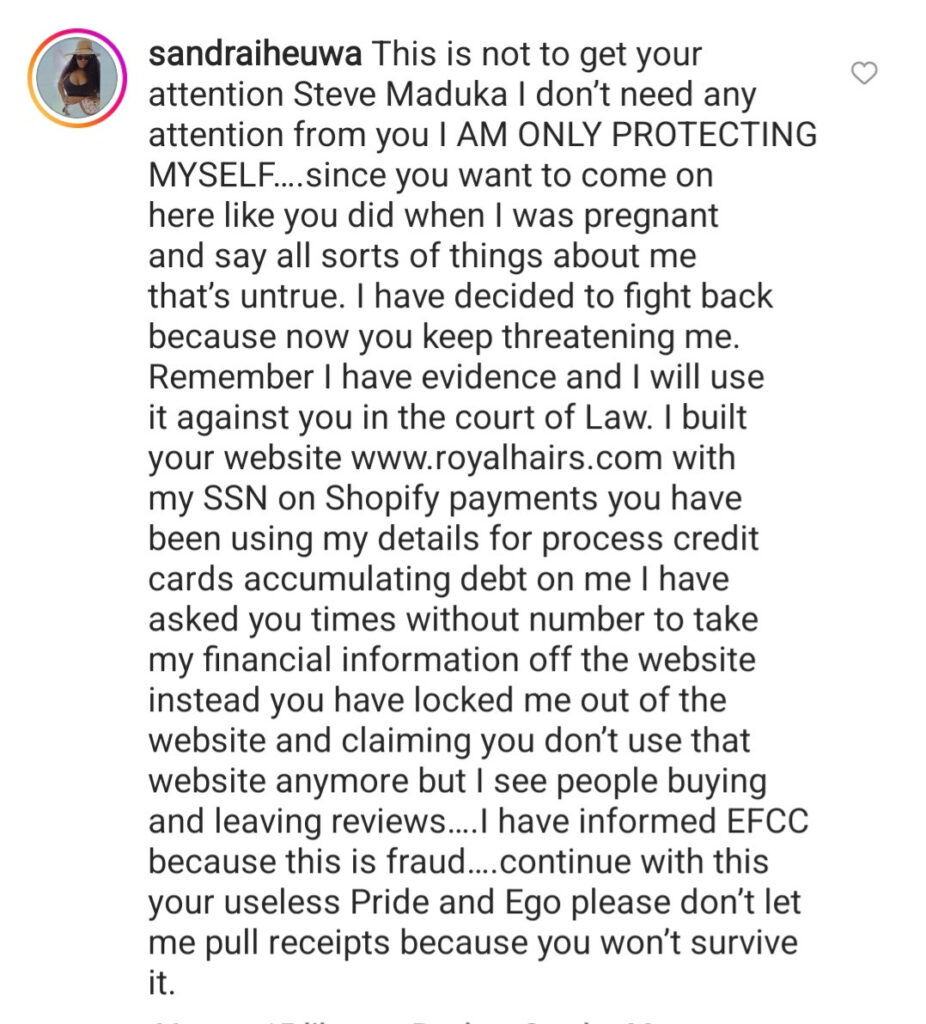 However, Steve did not take her comment lightly as he fired back at her and said she should leave him alone because marriage is not by force.