Nollywood actress, Monalisa Chinda yesterday had her traditional marriage ceremony to Victor Tonye Cole in Port-Harcourt (click here if you missed it).
Prior to that, she had a chat with ThisDay Newspaper where she talks about being a single mum, how much she loves being loved, her past marriage with Dejo Richards, her new marriage to Victor Cole and more.
See excerpts below.
On motherhood: Motherhood is the most honourable blessing I have ever received. It has changed the way I live, think, feel and behave. Who knew you could feel so much love for someone? The only word I can think of is to describe it as a joyful experience.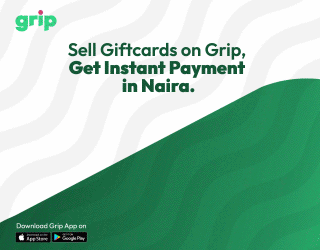 On being a single mum: Everything comes in stages; they need to have a lot of patience, be flexible and hardworking. As a single working mother, I know it gets hard sometimes to raise a child on your own. Through your busy schedule, it can be easy to forget that you are not alone when you have so much to deal with. Building your own support system gives you a shoulder to lean on when it comes to all the things that come with raising a child.  It's great to surround yourself with life-minded people or people you trust to be involved in your everyday life. In my case, I am incredibly lucky to have a wonderful family and close friends who are always ready to help as needed. And every day I feel enriched by everything that is going on in my life. I am so proud to be a mother.

On balancing work and motherhood: My daughter is my happiness; so I always have time for her.  For me, I try to always work around my daughter's schedule. By doing this, I give my all to my profession and her upkeep. Most times, we sleep together and I make sure she doesn't miss my presence when I am out on set. At times, I take her out to most of the places I go to and at the end of the day she is tucked into bed. I set aside some time for myself and plan how to work for the next day. This is the time I will reflect over the day's work and prepare for the next day.
On getting married again: I would love to remarry. In fact, I'm designed to be under a man. I'm not going to lie that I like this single mother nomenclature. But whereby there is no one at the moment, one is bound to get used to the situation.
It's not a do-or-die affair because I have been there before. Anything I'm going to do now, it has to be done right. I'm not in the school of thought where the first one happened and perhaps, the second one. No, any bold step I have to take in settling down again, it has to be right. I'm not ready to make another mistake. But I will definitely remarry. I believe in the principles of marriage.
Whether you like it or not, marriage is a better option. I love the whole concept and idea of love. I am open to love and marriage that would work. Marriage is always a better option and I love to be loved. I am currently engaged to the best man in this earth.
We just concluded the introduction ceremony. The white wedding is scheduled to hold soon but I will not disclose the date. But it will take place this year by the special grace of God.

On rumours that she is pregnant: You can see that I'm not pregnant. Naturally, I'm not pregnant for anybody.
On if her ex comes back to beg: God forbid! He's a closed chapter in my life. Yes, he is the father of my beloved daughter. He speaks to his child whenever he wants to.
On divorce: One thing I regret most is the fact that I am divorced. Where I come from, I am the first daughter. I am from a royal family; it was never on record in my family that the first daughter would walk out of her matrimonial home. But it (my marriage) was a matter of life and death.
Otherwise, I would have stayed back and make my marriage work. I tried to make it work, but it takes two people to tango.
That's the only thing I regret, having to raise my child without the father. It's a bit painful. But I have to live with it. It's better that way than to expose my little daughter to all sorts of domestic violence.
It will definitely disorient her and affect her upbringing. She will be dysfunctional. God knows the best. May be, I should have been more careful and make my marriage work.