A video of the moment a woman confronted her baby daddy's side chick in public and warned her to stay away from her 'husband' has been shared on social media.
The woman, who shares two children with the man, apparently discovered that he was having an affair and tracked his mistress down.
In the incident that took place in Netherlands, the woman approached her babydaddy's side chick on the road and berated her for having an affair with her 'husband'.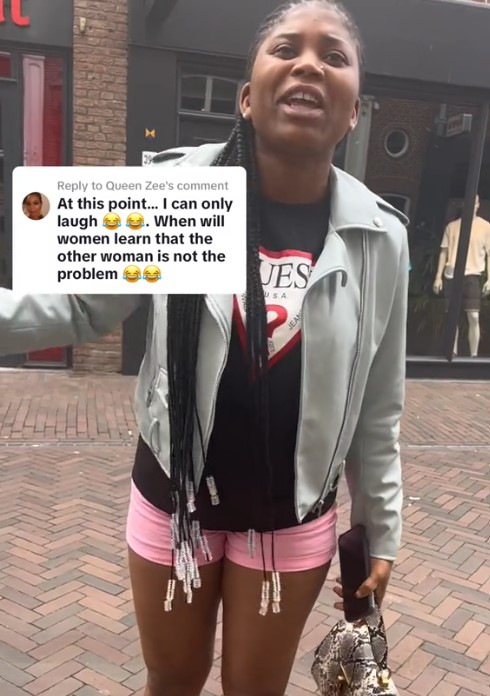 The side chick, identified simply as Blessing, was confused by the allegation and stated that the man said he was not married. The baby mama, in her response, said she has two children for the man, which automatically makes him her husband.
Amused by her statement, Blessing mocked the woman for claiming to be married to a man because she has children for him, emphasizing that she is only his girlfriend, not wife.
She also shamed and ridiculed the babymama for having kids for a man she is not married to and can't even visit his home.
Speaking further, she revealed that she is even on her way home to prepare for a club date with the said man.
Watch the video below,