A viral video has shown former NURTW chieftain MC Oluomo and his supporters rejoicing as presidential hopeful, Bola Ahmed Tinubu, defeated other aspirants and emerged as the presidential candidate of the All Progressives Congress (APC) for the 2023 presidential election.
The former Lagos State Governor, Bola Tinubu, was announced the winner of the All Progressives Congress, APC, primary elections that were held at the Eagle Square in Abuja on Wednesday, June 8.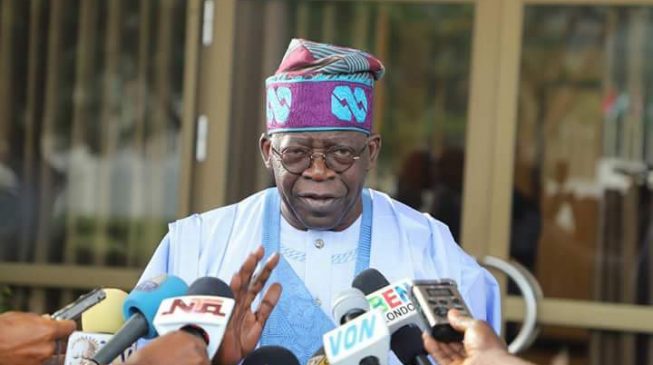 About 2,322 delegates of the party voted to elect the flagbearer of the party ahead of the 2023 general elections, and Tinubu emerged as the winner with a total of 1,299 votes.
However, shortly before the final results were announced, a video showing Olumomo and his supporters dancing ecstatically as Tinubu took an early lead in the presidential primary was shared online.

Pleased with the results of the election, Oluomo displayed stallon dance moves as he showed his excitement.
Watch video below,
In other news, a rather interesting drama ensued between Asiwaju Bola Ahmed Tinubu and Yemi Osinbajo at the APC Presidential primary in Abuja today, June 8.
Tinubu left his seat to greet President Muhammadu Buhari who had just arrived the Eagle Square to witness the vote collation of aspirants.
However, he passed Osinbajo who was seated inches away from the president and greeted him, his wife, and other party members, but completely ignored the Vice President who also stood up to greet him.
He then proceeded to return to his seat but was approached by the Speaker of the House of Representatives, Femi Gbajabiamila, who told him that he did not greet Osinbajo.
Tinubu immediately made a U-turn and greeted Osinbajo, before walking back to his seat.
Although, it's not clear if the APC presidential candidate ignored Osinbajo on purpose.