Popular media personality and actress, Nancy Isime has taken to social media to reveal the moment her whole life changed.
According to the 29-year-old, her life changed when she realized that she could lead a humble and calm life without letting people disrespect and treat her badly.
The yoga enthusiast noted that her perspective took a turn when she understood that she could be humble and still set healthy boundaries with people to protect her energy.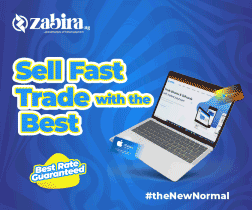 She wrote on her Instastory,
"My whole life changed when I realized I could be humble and calm yet still take no shit and set solid boundaries to protect my energy."
See her post below,
In other news, Nancy Isime in an interview with BBC pidgin, recently revealed she lost her mother at the age of five, and growing up was difficult.
Speaking further, Nancy stated that she suffered depression as a child and even attempted to commit suicide.
According to her some people have time to go through life, but her case was different because she needed to be matured, and losing her mother at a very young age made her exposed to many things.
The Edo state born On Air Personality while Speaking on her work experience, revealed she started working at age seventeen with an ushering job, she tried her hands on modeling and acting to save enough money to leave Nigeria.