Take a bow, everyone because this man could very well be our future Minister of Education! Lol
Meet Professor VN Parthiban, a Chennai professor, who has a massive collection of degrees and when I say massive, I mean mountain-ously huge!
Studying all the time may appear to be an extremely boring thing to some.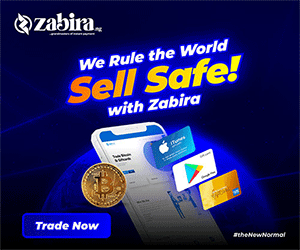 It all depends upon how well you take things – If you feel less motivated while studying then you must consider looking at the benchmarks set by others that will surely help you in setting your own goals in life.
Professor VN Parthiban is giving major goals to every person.
Read the full details according to WikiLeaks India:
If you have thought that securing three to four degrees academic-wise is more than enough then you should know that there is a man hiving major career goals to every aspiring student with his remarkable achievement of 145 academic degrees.

Professor VN Parthiban has a resume that is well enriched with more than a hundred academic qualifications. It is indeed a pleasure to know a person who is extremely enthusiastic about learning things. This impeccably intelligent man teaches more than a hundred subjects in several colleges across Chennai.

If you thought that doing a master's degree was enough in the way of educational qualifications, wait till you meet professor VN Parthiban, who has taken education to an unprecedented level of seriousness. Professor Parthiban's visiting card is bound to leave you a bit dizzy, as 145 educational degrees stare at you, all acquired by him over a lifetime of learning.

The 55-year-old Chennai resident has acquired these degrees over three and a half decades of hard work and commitment. He has 12 M.Phil degrees, 9 MBA degrees, 8 ML degrees, 10 MA degrees, 8 M.Com degrees, and 3 M.Sc degrees, among others.

Prathiban lives with his wife, a bank employee who has nine academic degrees herself. Both his son and daughter have studied engineering and acquired MBA degrees after that. Parthiban, meanwhile, has no plans to stop.

"I am planning to join more courses," he said.Also Sundays are meant to be the only day in every learner's life when he or she gets the freedom to enjoy it by lazing around. To Parthiban, Sundays are the days when he can continue with his favorite thing that is to write exams. He has appeared in so many exams till date that even the invigilators recognize him by face

He hails from an extremely humble family in Chennai. He said in an interview that it was difficult to go to college during his days. The professor also says that it is failure that has given him the force to come this far and still continuing with the process of studying more and achieving more degrees.

Every good thing comes with a negative aspect. In his case, all his degrees have taken a toll on his memory. He finds it hard to recollect people's faces. It has also happened many times that he forgets directions to a place he visits on a regular basis.Professor Parthiban aims to achieve more and more degrees with every passing year.