International music sensation, Beyonce's new video 'Black is King' undoubtedly won the hearts of a lot of Africans most especially Nigerians.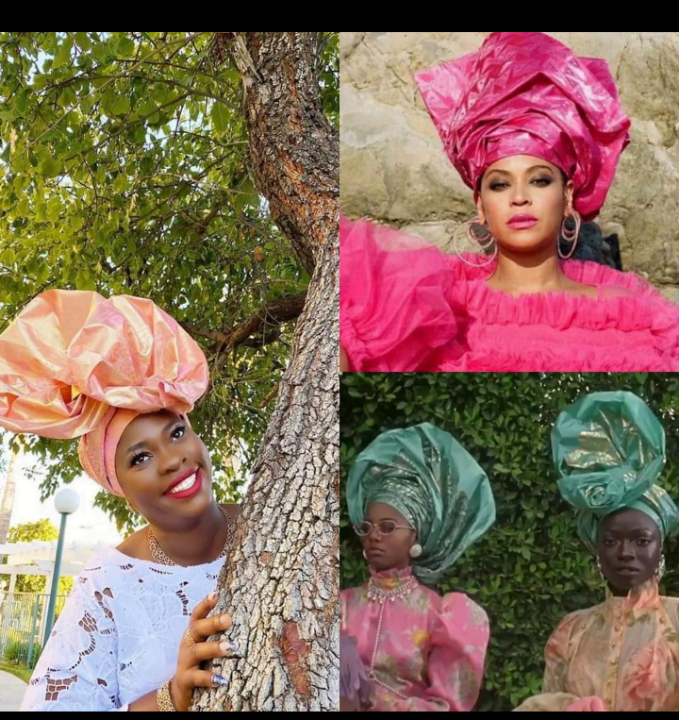 Not only because the 38 year old able was to impress many with her effortless show-off of popular Nigerian dance known as 'Zanku', but also because of her choice of costume which totally portrayed that of an African woman.
She rocked a pink 'gele' tied by one of Nigeria's top fashion designer who goes by the name, Azeezat Abiola Amusat who also tied Gele for the other models in the video.
41 year old Azeezat Abiola Amusat is a Nigerian born Philosopher cum beautician who based in the United States of America. She hails from Lagos State and is the first out of 7 children of her parents. Education for her started from Police Children School in lkeja, Lagos State.
Abiola is a quite hardworking person who is in love with Fashion. In 2013, Azeezat had a friend who came from Nigeria to deliver her baby in America and she met her in a friend's house and they got talking.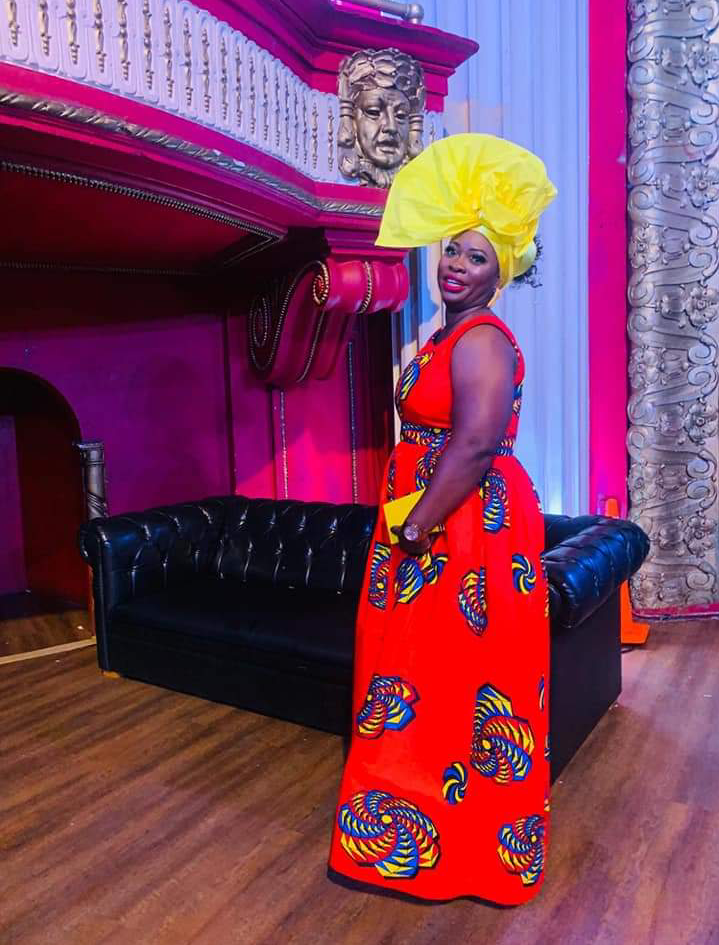 In course of their conversation, she realized that the lady had a store and school of fashion where she trains people how to tie Gele and makeup in Nigeria.
The lady taught her for two weeks and she had 2 jobs as of the time of learning but most time when she returned from work at midnight she quickly joined the class. Amusat was so dedicated to learning it.
The major reason she went into the art of Gele was because she was embarrassed at a party, when she saw a lady tieing the guest's gele and she was so rude to people and lack manners.

A very passionate Azeezat then told herself that she can make money from this, by having good customer service, treating people nicely and being humble. The rest is now history.
To her credit, she has won 5 Awards from her Gele Tieing business. She has met and worked for a lot of Hollywood and Nollywood Celebrities.