Meghan Markle will receive a gift from Kensington Palace regardless. But it's not one that money can buy.
A spokesman confirmed that Markle, and her family, will get their own coat of arms by May 19.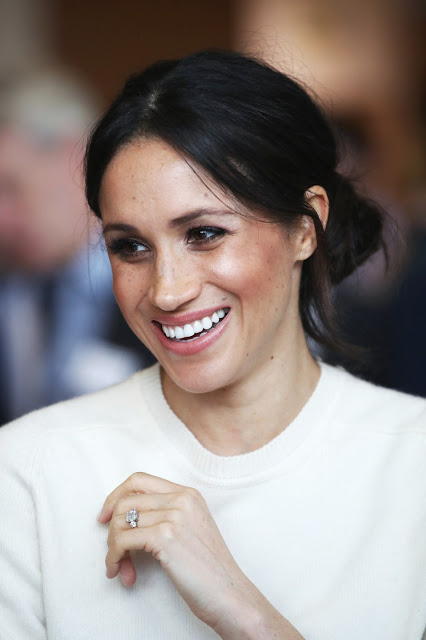 A coat of arms is a longstanding noble tradition, dating back to at least the Middle Ages. Usually, it includes a crest, a motto, and supporters (or, figures that "support" the crest), and is imbued with ancestral and personal meaning.
Take Prince William's coat of arms, for example. It's mainly derived from Queen Elizabeth's, which features a crest that pays tribute to all of the United Kingdom, and is supported by an English lion and Scottish unicorn. However, also on his crest is a small red seashell—a touching nod to his mother, Princess Diana, who had it on the Spencer coat of arms.
If royal protocol is followed, the coat of arms will be presented to Markle's father, Thomas.
But what will be included on the Markle coat of arms?
Whatever she does chooses, it will not be taken lightly—the Markle coat of arms will go down in history, and its elements reused on the coats of Meghan and Harry's eventual descendants.
from vogue