A new report by Daily Mail reveals that the alleged tension between Meghan Markle, 37, and Kate Middleton, 36, began as early as last Christmas when Meghan just got engaged to Prince Harry.
Meghan Markle and Kate Middleton were reportedly not getting along and Meghan had suggested that she didn't entirely feel welcome with all members of the royal family.
Prince William is reported to have told his father what was happening and Prince Charles decided to intervene.
At this time, Meghan had already won over her father-in-law, Prince Charles, who admires her work ethic and shares her love for the arts.
In order to make peace between his sons' other halves and make Meghan feel welcome into the royal family, Prince Charles is said to have invited Meghan and Prince Harry to Anmer Hall – William and Kate's country home near Sandringham. It was his cunning way of trying to bring the couples together and end the rift. But it backfired.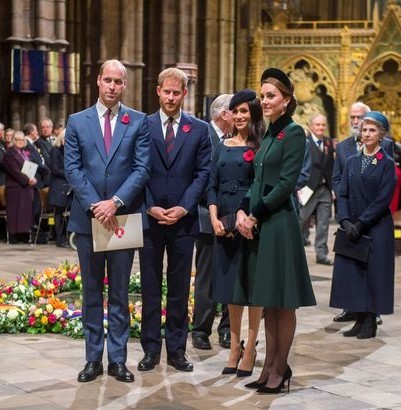 According to a Daily Mail source, Meghan and Kate had a "ghastly row".
The royal aid said:
Kate had a quiet word with Meghan. It escalated rapidly after Meghan complained to Harry that she had been 'told off'.

He took her side, while William defended Kate, who was five months pregnant with Louis and certainly didn't want this sort of confrontation.