Delectable Nollywood Actress, Mercy Aigbe-Gentry says she's not a fan of having tattoos on ones body.
Speaking in a recent interview, she reveals the reason she hates tattoos.
"Maybe it's because I dread pain. But seriously, I don't like it on me, because I'm like an insatiable person when it comes to having things like that on my body" she said.

"Today I may like a bird, and the following day I'll get tired of that and want to change it. And asides that, in my job, you'll have to play different roles; so it automatically restricts the number of roles you can play in a movie, so I feel as a professional actress, you shouldn't, maybe to an extent, have a permanent thing on your body" Mercy Aigbe-Gentry further said.
Speaking of things she wouldn't do, the Yoruba movie actress said she couldn't go braless in public last month.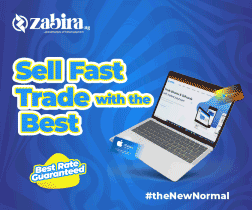 "No, I can't go out braless; I'm a mother, so I will not do that. But some ladies do that and for me, if they look good in it fine, why not" said the actress.