Barcelona strikers, Lionel Messi, and Luis Suarez, who are presently the best pair in Spanish football have scored more La Liga goals this season than 18 of the 19 teams they have confronted.
With Barcelona sitting 11 points ahead of Atletico Madrid, they have scored 81 goals in just 31 games, 26 more than Real Madrid and 53 of those have come from Lionel Messi and Luis Suarez.
The Argentinian has scored 33 times with his Uruguayan partner netting 20 so far for himself.
This means the pair have scored more between them than 18 of the 19 teams they have faced this campaign.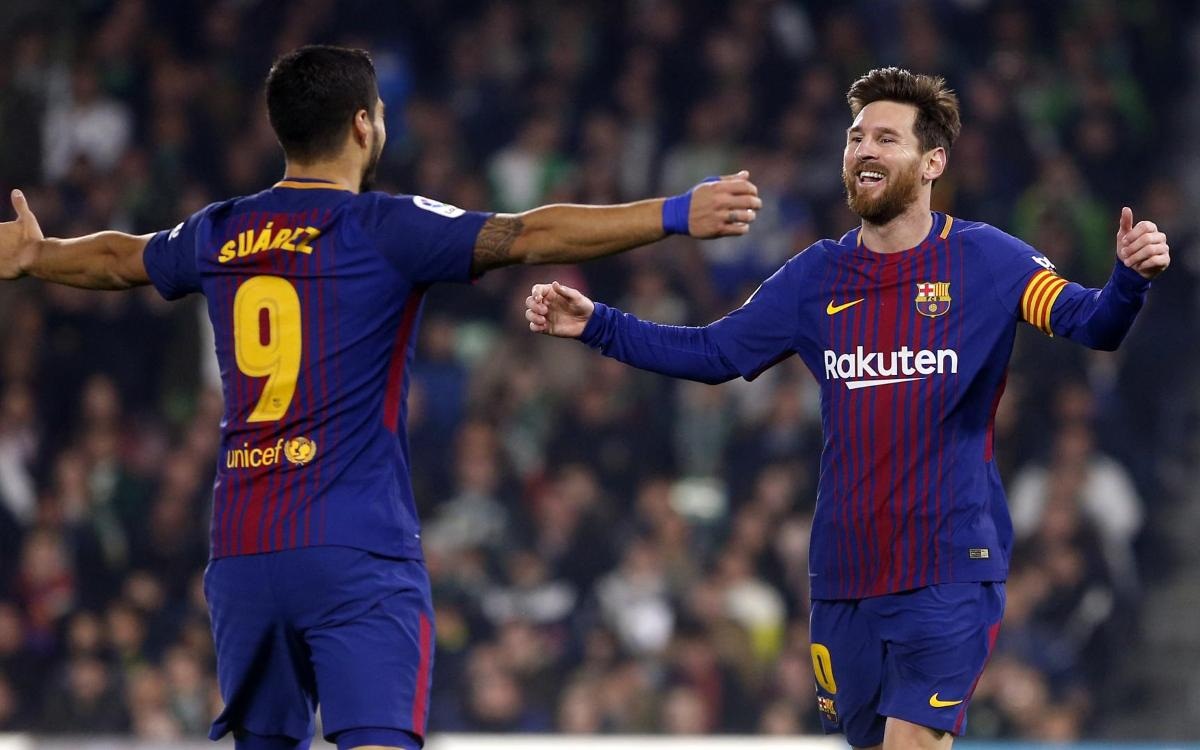 The Lethal Strikers prepare to face Ole Gunnar's Manchester United in the Champions league on Wednesday and the Red Devils will have to think of a way to the South-American Pair.