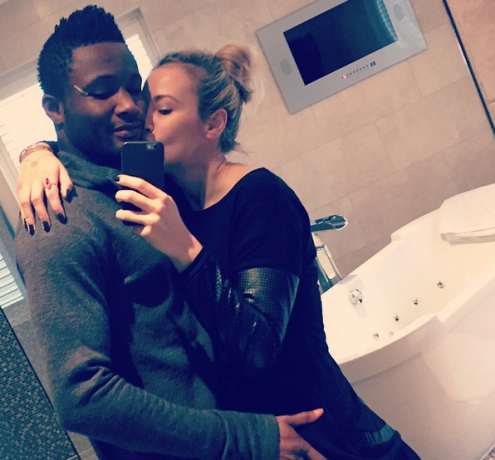 Chelsea footballer, John Obi Mikel is alleged to be secretly fathering two children with different women, this truth is being revealed today, 30th of August, 2015.
The 28 year old midfielder is alleged to be dad to a four year old boy and a one year old girl after short relationships with the women.
He is understood to have bought a £500,000 house in 2013 in the Home Counties for his son and mum and is keen to play a part in the boy's life.
A source told The Sun:
"John also agreed to give her tens of thousands a year in upkeep and, I think, agreed to give her a new car every three to five years."
Mikel also financially supports his daughter, who was born after the couple met at a London nightclub in 2013. A friend of the daughter's mum added:
SEE ALSO: Mikel Obi's Luxurious Lifestyle – N850m Mansion, Cars
"John has provided for her and the girl.She seems to have come into money since having the baby and is keeping a low profile."
Mikel is now dating Russian businesswoman Olga Diyachenko and has posted pics of the pair together on social media. A spokesman for the footballer told The Sun:
"This is an entirely private matter.John provides for and cares for his children and will continue to do so. He asks that their privacy is respected."