A video circulating on social media captures the moment a clergyman was questioned after being allegedly caught sleeping with his wife's friend.
In the viral footage, the man, who introduced himself as Reverend Sowata, was nabbed with a woman who he acknowledged was not only his wife's friend but also a worker in his church.
He also disclosed that he had slept with the woman on two previous occasions before being caught red-handed in the act. This incident occurred recently in Delta state.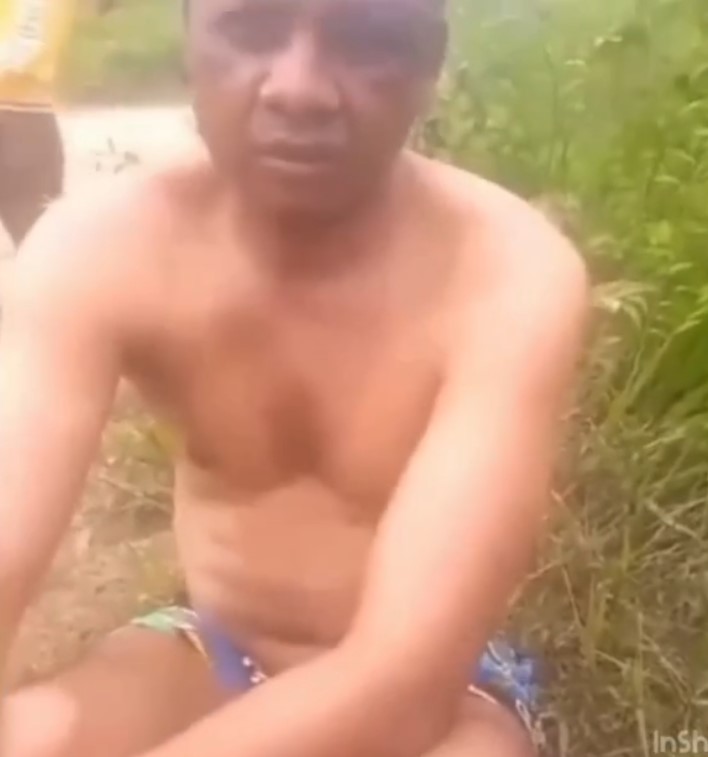 The incident has sparked mixed reactions on social media, with many expressing outrage over the clergyman's action while others asserted that he didn't commit any crime because the affair was consensual.
Read some of the comments below,
@livingvalues101 wrote, "Abeg stop using the title of Man of God in describing people who are in need of repentance and salvation 😮😢"
@i_Am_dodo wrote, "Abeg leave the guy alone,he hasn't done anything wrong, they are both adults"
@iamdx2 wrote, "Chai.. this is the most dangerous act a man can act .. sleeping with someone else's wife"
@cee_rege wrote, "David a man after Gods heart , killed his friend to take his wife . His act was wrong in the sight of God but not the law as long as it was consensual. We are always to quick to cast the first stone … imagine if they stone all the girls that have married man on the side"
Watch the moment he was questioned below,