A young woman's thoughtful gesture towards her father has been met with conflicting views online.
The South African lady, a model, identified as Sisanda Nomusa Qwabe-Coutaud, recently took her father on an airplane for the first time and decided to post photos from the experience online.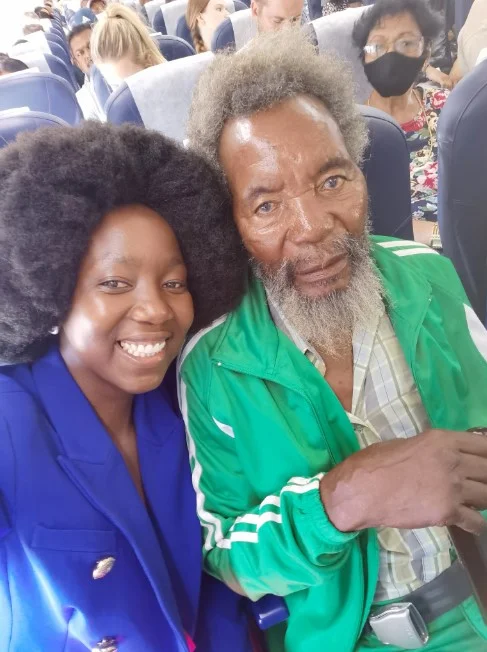 The former Ms. SA Finalist 2022 shared photos of herself with her father aboard the aircraft via her Twitter handle and celebrated herself for finally ticking that off her bucket list.
"Finally got my Dad to take a plane ✈ 😂, yeeer kunini… #BBTitans #dad #blackexcellence", she captioned the photos.
Finally got my Dad to take a plane ✈ 😂, yeeer kunini… #BBTitans #dad #blackexcellence pic.twitter.com/uA4JJPnl4k

— Sisanda Nomusa Qwabe-Coutaud (@SisandaQ) January 21, 2023
However, the father's appearance in the photos sparked concern from social media users, who noted that he looked unkempt.
Rather than being praised for her gesture, she was heavily chastised by netizens who questioned why she did not feel the need to give her father a makeover, including changing his clothes and getting a haircut, before taking him on the trip.
A Twitter user @Kolobe07 wrote, "With only R30 rands, he can get all that hair and beards removed. Yooh Nkosi yam 😲 yini isizathu🤔".
@BetaManzy wrote, "If you love him that much pls change his cloth".
@ZARMoraka, "Trim your father's beard and hair…buy him a comfortable t-shirt to go with that tracksuits? Mara, he boarded a plane that's all you wanted 🙄 for content ska dira timer like that."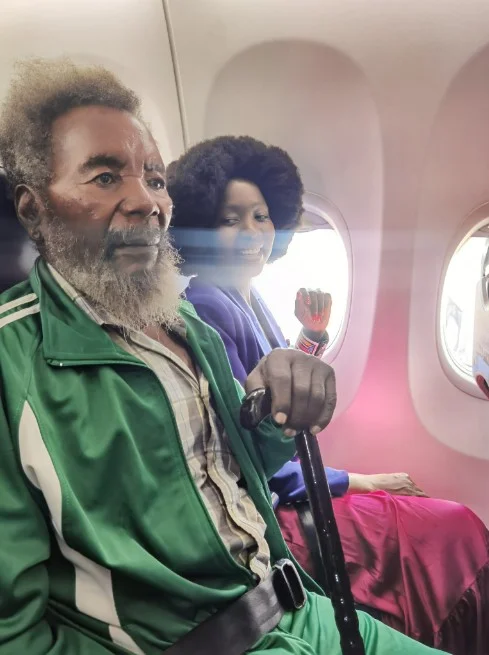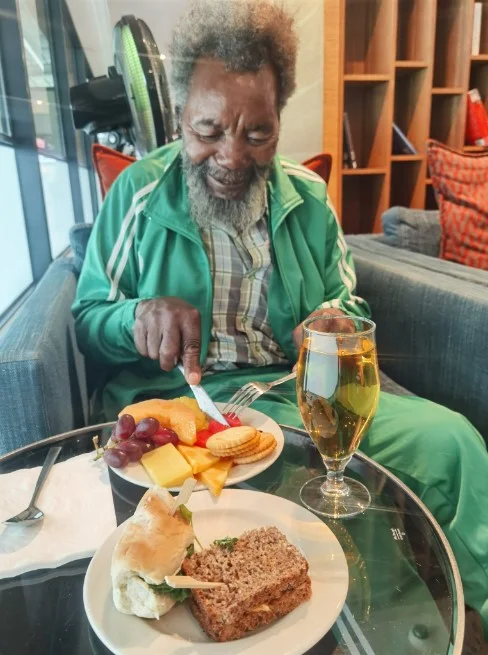 Well, reacting to the backlash, Sisanda, who insisted that there was nothing wrong with her father's appearance, explained that he's a member of Shembe Nazareth Baptist Church and has never cut his hair for more than 20 years.
Her words,
"Abe right according to who? My dad is member of Shembe Nazareth Baptist Church in good standing, he has never cut his hair for more than 20 years."