A video serving the rounds has captured the terrifying moment a young lady collapsed during her boyfriend's romantic proposal to her.
The young man had sought the help of his friends to surprise his girlfriend with a marriage proposal. However, the lady's reaction to the surprise turned what was supposed to be a romance into a frantic situation.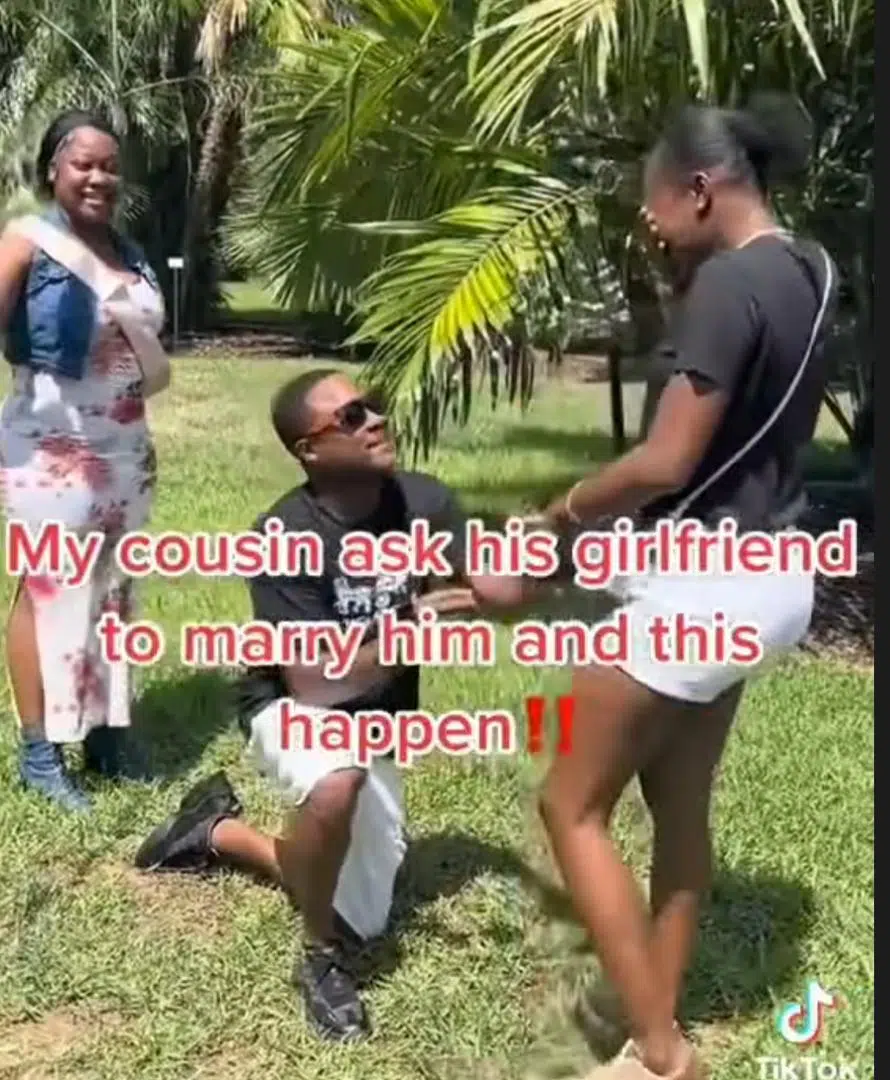 The lady was seen crying in amazement when her guy went down on one knee with a ring in his hand, and she passed out the moment he popped the question, asking her to marry him.
The boyfriend and his friends on the scene were terrified and rushed to assist the young lady who was unconscious on the floor.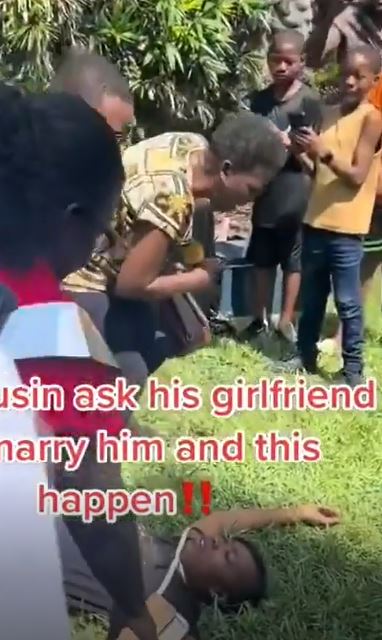 Watch video below,

In other news, some Nigerian Muslims on Twitter lambasted a young Muslim lady over her choice of dressing. The Photos of the lady were shared on a Twitter account with handle, Hafsa @wy_dee.
It however isn't ascertained if she is the owner of the account or it is a catfish account — some Muslims, reacting to the post, criticised the lady for wearing 'such a dress,' saying that it is against the teaching of the Qur'an.
Commenting under the post, one Abdullaziz Ibrahim stated that he will divorce the lady if she were his wife.
"If I 'm the husband you will get your divorce because of this dress to it to the world." he wrote.