A man has been caught on tape pleading with his wife's sister to have quickie sex with him in a bathroom in exchange for an iPhone.
In the video filmed by someone who hid in the ceiling, the man was seen dragging his sister-in-law into the bathroom and pulled off his white shirt to expose his bare chest before begging her to sleep with him.
When she didn't yield to his request, the man went down on his knees and starting begging her to give in to his advances for that one time.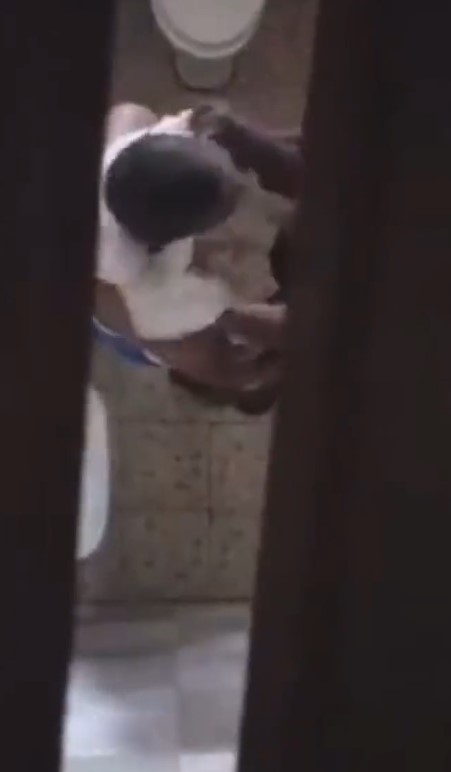 When the man realized she wasn't going to agree to his request, he promised to get her the iPhone she has been wishing to own in exchange for the sex.
Upon hearing his grand promise, the lady almost changed her mind but upheld her decision, while noting that she does not want to hurt her sister.
Watch the 2 minutes long clip below,
In other news, a Ukrainian woman who recently visited Nigeria has taken to social media to highlight some of the things that irked her during her visit to the African country.
The lady in a video detailing her experience in the "Giant of Africa" said there's too much noise in the country and that people are not well organized.
She went on to recount how people she met tried to exploit her. According to her, people in Nigeria just want to collect money from people on the road.
She noted that she spotted a lizard in the hotel room, where she lodged during her visit, and that the cows she saw were scrawny and poorly nourished.