A video showing the moment a young Nigerian man met his sudden death while playing football with his friends in China has been shared online.
The tragic incident reportedly took place during a friendly match in Quanzhou Fujian province, China, on Wednesday, September 28.
In the trending clip, the deceased, whose name was given as Kosi a.k.a Kizzy, was running on the pitch when he suddenly slumped and fell to the ground.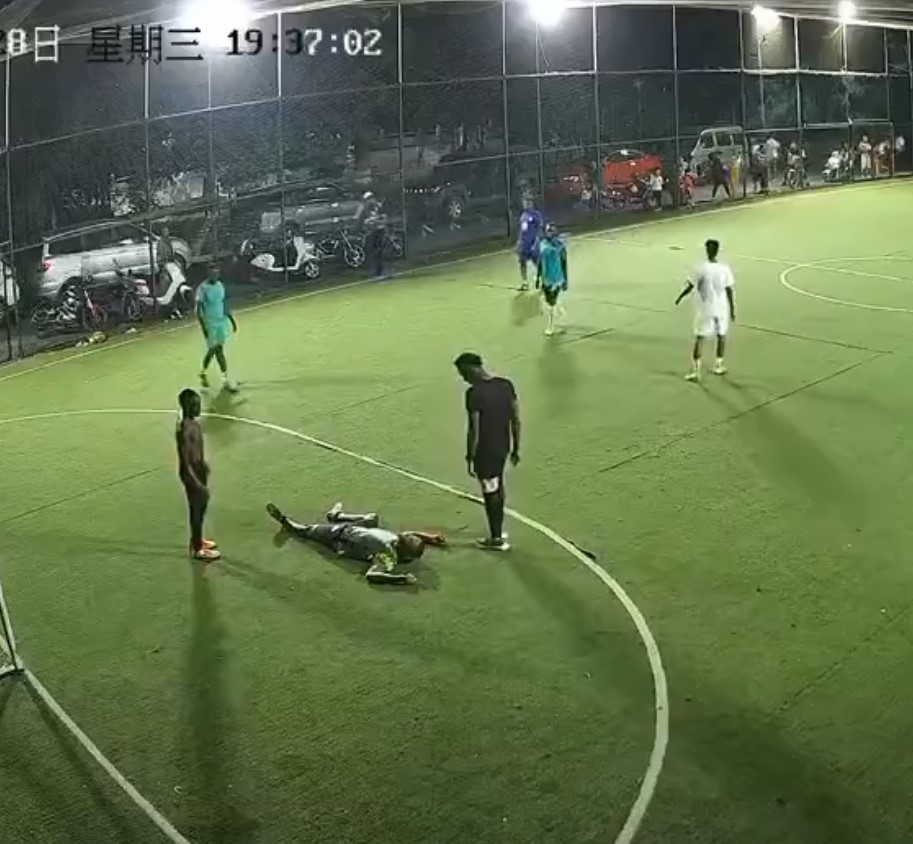 When he failed to stand up, his friends thought he was pulling a prank on them and started making jokes. One was heard saying "don't mind this man" while another said "no dey joke na".
Another man, who urged Kosi to stand up, jokingly asked if they should offer him a liquor, Hennesy, as life continued to slip away from his body.
Sadly, the young man said to be a student was pronounced dead on arrival after he was taken to a hospital.
Watch the video below,
In related news, a young man, identified as Victor Asuquo Akpan, allegedly slumped and died while participating in the Nigerian Army screening exercise.
Akpan was reportedly at the Nigerian Army screening exercise in Ibawa, Akwa Ibom State when he slumped and died on Monday, December 7th.
A friend of the deceased who shared the sad story on Facebook revealed that, Akpans body was laid to rest on Thursday, December 10th. Read here