A video making the rounds online shows the moment a Nigerian pastor flared up and ordered for the Disc Jockey (DJ) to be replaced for playing secular music at his wedding.
In the trending clip, the groom, whose name was given as Pastor Edu Udechukwu, was about to dance with his wife during their wedding reception when the DJ started playing a song about love.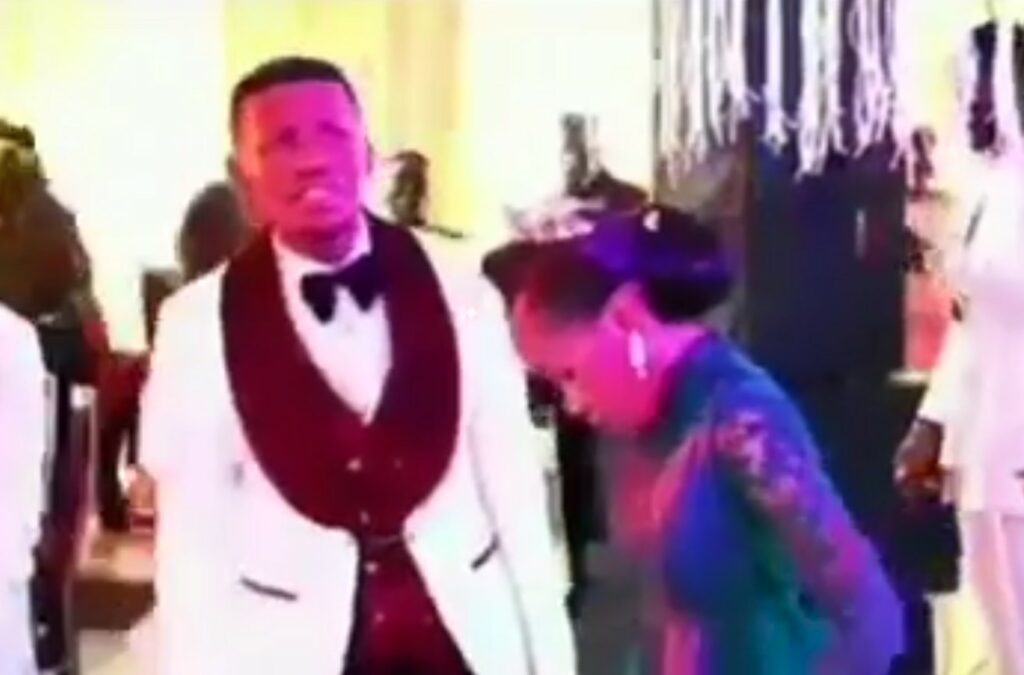 Edu was displeased by the DJ's choice of music and immediately instructed 'Dennis', presumed to be his best man, to replace him with someone else immediately.
"That's not my song. Somebody should change that guy", he said into the microphone. Then he shouted, "remove him from there."
Eventually, a lady instructed the DJ not repeat what he did again.
Watch the video below…
In other news, the Nigerian part of Micro-blogging platform, Twitter went agog with reactions on Tuesday because a lover-boy raised the bar so high in a bid to apologize to his woman.
A Twitter user with the handle @bes_t3_ shared the picture of a young lady receiving a 10 million naira Cheque with the description "I'm sorry" and she wrote ;
"The pressure is getting werrrser Who go offend me bayi "
While this may be seen as a sweet gesture that one would wish for, many other users were more concerned about the gravity of the offense that demanded such a grand gesture.
There were speculations on whether the guy was using her destiny and the 10 million apology was some form of consolation.
See some comments from netizens below –
@dammiedammie35 : "Abi the guy Dey use her dest!ny nii?"
Another group was convinced that if self-proclaimed Life Coach, Shola was still on Twitter, such a thing would never happen under his tutelage.