Mr Eazi is yet again trending on Social media, all thanks to his bold utterances which folks find unpalatable.
The singer, yesterday, on Beat FM radio show, spoke about his early steps, how he quit his job for his musical career, and also how his family reacted the first time they learned of his passion for music.
Here's what he said: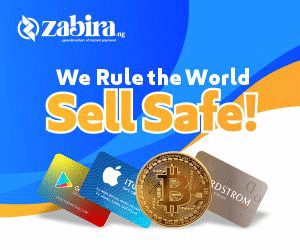 "After I came back from Ghana, I got a job in oil and gas in Port Harcourt that paid about six thousand dollars per month but I quit because I was not finding fulfillment in it. I mean it was the same thing everyday, the same routine over and over again. The decision to quit the job finally hit me when my boss' wife left him even with all the money he had.

After I left my job, I got my Masters degree and with all that qualification I started selling phones in computer village and everyone thought something was wrong with me. Even my mother started praying special prayers for me but my father didn't add that final voice that would have decided my fate. My break finally came after I got an invite to do two shows in London that made me twelve thousand pounds which I used to shoot two videos.

When I told my mother what I did with the money she stopped talking to me for about three weeks. I had to move in with a friend because even my relatives didn't want me around but everything finally changed when I went back to London for shows that fetched me really good money."
But folks do not believe his story because they are currently roasting Mr Eazi on social media, with many people calling him a liar.
"Haaaa haaaa. From oil company to computer village. E come sell iPhone get ticket go U.K. do show hmmmm. Where did wiz get him from again?" Said one upset folk, and another added, "I think It's $6000 per annum he meant??…let us forgive him as we forgave Lai and his jollof saga with Richard Quest Biko. But the problem is Mr Eazi won't keep quiet, he will soon go and say another one over the weekend!"
Now, to prove that he indeed left a N2million per job, he shared a throwback picture of himself in an "Engineer regalia" and wrote:
#TBT – Here i Was living an Engineers dream working at one of the worlds Biggest Oil Servicing Companies #Schlumberger Enroute an I.M Career! This would have led me to a successful Engineering Career But God had a different Plan! The boy was destined to touch millions of lives with Music!!! Grateful fi God #lifeiseazi
Still, many people didn't believe him, they said he was doing IT there.. and wasn't even paid that much.