A Nigerian man has taken to his social media page to share an epic throwback photo that showed how far he's come in life.
The man who has now obtained American citizenship revealed that he worked menial jobs for several years that always kept him at his lowest. He averred that he knew his condition wsa temporary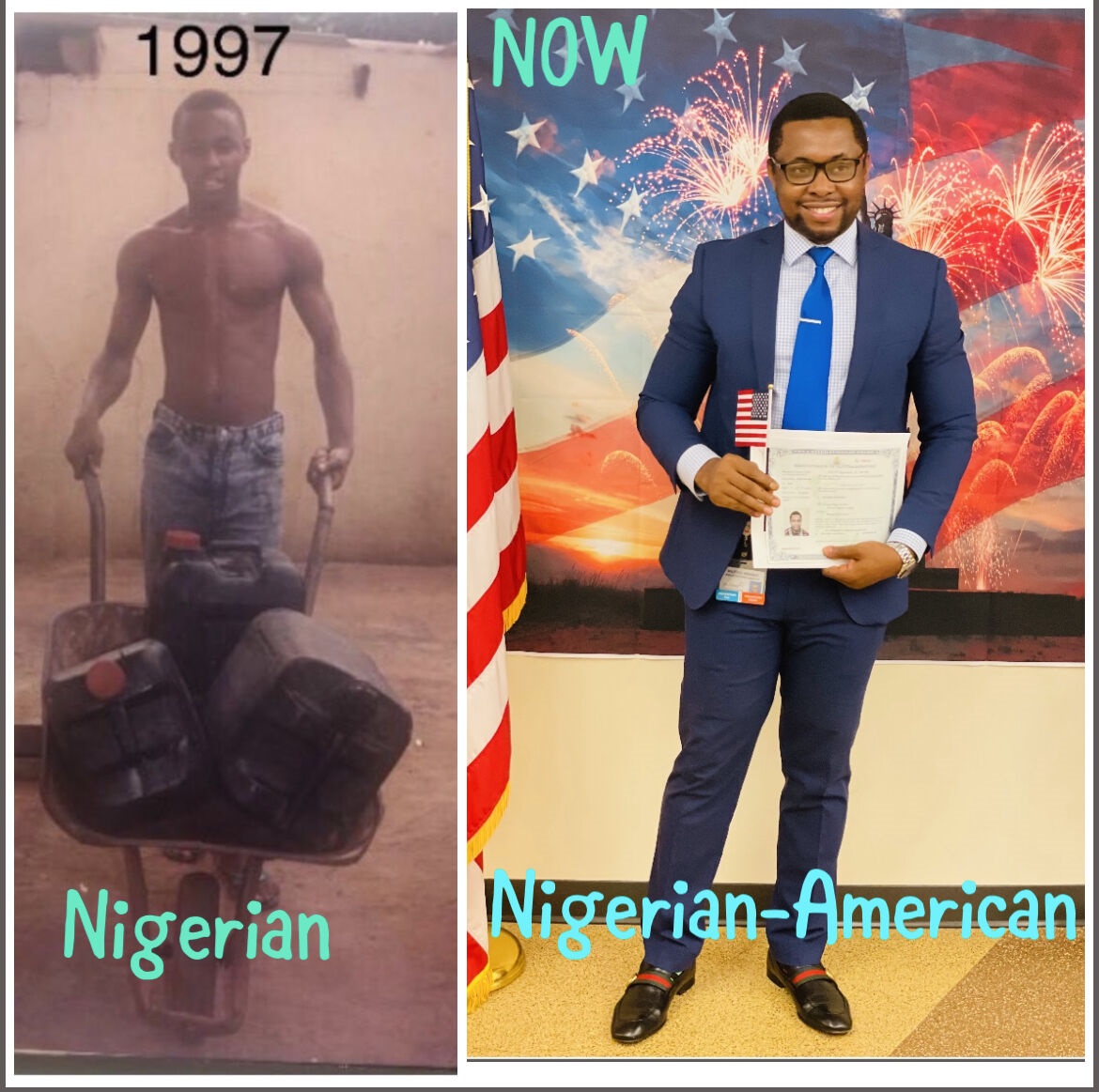 Sharing the photo on his linkedIN page, he wrote ;
My Story is that of Perseverance, Consistent Hard Work, then favor.
I presumed we are familiar with the popular saying "No condition is permanent". Please correct me if I'm wrong, this saying is usually associated with a bad condition, isn't it? Well in my life sojourn, bad or good, no condition has ever been permanent. I have seen many whose condition went from good to bad, and some went from bad to good.
Nonetheless, for the purpose of this post, I will be encouraging those whose condition is currently bad or unpleasant. My word of encouragement to you all is "no condition is permanent". The truth is, this encouragement will amount to no-good if you are not doing anything positive to effect the needed positive change.
For several years that I was working menial jobs that always kept me at my lowest, inside of me, I was certain my condition was temporary. I kept taking every positive move towards self and career development to change my narrative. Moreso, I always see every bad condition or low moment as an opportunity to explore and build more resilience.
Perhaps you are thinking that you have done everything possible without any result to show for. It is not because you are not hardworking, the reason you are not obtaining the needed or expected result is because you are not combining your hard work with strategic capacity building which are not limited to hard skills only but those indispensable soft skills.
With those soft skills, you will locate opportunities including those unannounced opportunities in disguise for upward movement. Most importantly, hardworking without the use of social intelligence to connect with the right people will lead to life stagnation.
And to those in that unpleasant condition today, do not let your guards down, perseverance and consistency in pushing is what we need to sustain the current good state. Never be weary doing what's right.
In summary, it is worthy to note that the most hardworking or prayerful people are not necessarily the most successful. If it was true, this village boy wouldn't be here. If you want to learn more about these principles, join the Zeed Worldwide family
It's just #commonsensewithfreddy.