Lincoln, the estranged husband of Nigerian video vixen, Bolanle, has tendered a public apology to her after he chased her out of his house and embarrassed her on social media.
The news caught many people by surprise because the crisis rocking their marriage comes just 6 months after the tied the knot.
He has now tendered a public apology to Bolanle. In a video shared on his IG page, Lincoln said;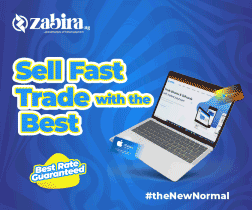 "I will like to use this opportunity to sincerely apologise first and foremost to my wife, Mrs Bolanle for my actions in the last couple of weeks, especially on social media. Those acts of mine were very unnecessary and uncalled for. All I said was in the heat of the moment.
I will like to specifically apologise to my wife for calling her all soughts of names. My son, I apologise to you too. Although you are not aware of my actions but I believe that sometime in futrue you will.
My wife, I pray and hope that you can find somewhere in your heart to accept my sincere apology.
Watch the video below ;