Two young men who tried to import N59 million worth of hard drugs they hid in Irish whiskey packs and wooden frames were apprehended by the National Drug Law Enforcement Agency, NDLEA.
Michael Okwuma, 31, who was found with 3.400kg of cocaine hidden in wooden frames and James Nwajagu, caught with 3.240kg of cocaine in Irish whiskey packs, were nabbed at the Murtala Mohammed International Airport (MMIA) in Ikeja, Lagos.
NDLEA Airport Commander Ahmadu Garba, said in a statement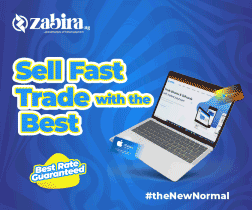 "Okwuma took off from Guarulhos International Airport, São Paulo, Brazil in a South African Airways flight through Johannesburg to Lagos. Nwajagu also left Brazil in an Emirates flight through United Arab Emirates (UAE) to Lagos. Both suspects will soon be charged to court,"
SEE ALSO: "I Was Forced To Smuggle Cocaine Because Of Ill Health" – Female Drug Trafficker. (Photo)
Okwuma said:
"I live in São Paulo with my wife and child. I work in a supermarket but my salary is not sufficient to take care of my family. The man that gave me the drug is like a father to me. He used to assist me financially whenever I needed help.

I told him I was home sick because for two years I have not visited Nigeria. He was the one that bought my ticket and gave me $3,000. I was very happy for the gesture.

He also gave me a bag containing children clothes and wooden frames to take to Nigeria. When I got to Lagos, NDLEA officers opened the bag and found cocaine."
Nwajagu said:
"I was in my village in Anambra doing menial jobs to sustain myself. I came to Lagos on a short visit when I met an old friend.

He was very nice to me because he used to give me money, buy me drinks and food. He told me to bring a bag from Brazil and that he will settle me financially to start my own business. That was how I travelled out of Nigeria.

On arrival, the bag was searched and cocaine was found inside packs of Irish whiskey. I never knew I will end up this way," he said.