A beautiful Nigerian woman identified as Omotade Alalade has welcomed a beautiful set of twins with her husband, after many failed IVFs. In a post on her Instagram page, Omotade shared her testimony.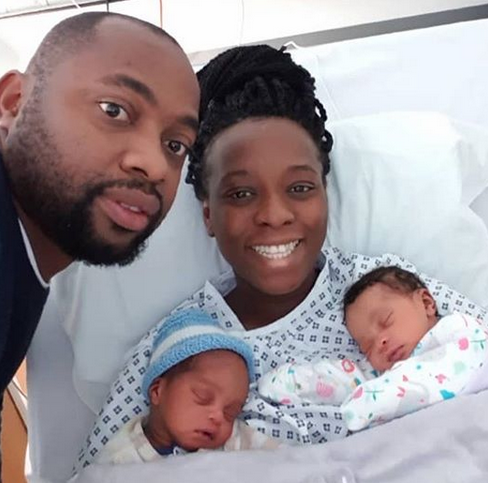 After spending more than N11 million on IVF treatments my husband and I finally complete our family with a set of twins. @tadealalade has TWINSSS ooooo ??. This post would be too long if I start going into details on what I've been through trying to conceive. It's bad enough I more or less had no choice but to conceive through IVF but when you start having multiple miscarriages and having to deal with the fact that my husband and I are AS, it takes my journey to another level.

I found out we were both AS after we got married (I'm still trying to decide if it would have made a difference if I found out before). The amount of tears I cried during my journey can fill an ocean. Majority of the tears came when I lost a set of twins (boy and girl) late in a pregnancy. That was when I truly knew what depression was. Now my lord God finally completes my family with a set of twins. TWINSSSSS ???. Gosh my God is too awesome!!! He can truly move mountains. Absolutely nothing is too big for him. I cry every time I realise how merciful the lord is. I pray every single married woman experiences the kind of joy I'm feeling. Thank you Father ??????????