A Nigerian medical doctor has applauded award winning dancer, Kaffy's husband, Joseph Ameh, for being very supportive and allowing her pursue her dreams even as a married woman.
On Saturday, May 5 2018, Kaffy won the Headies Special Recognition Award, and the dancer's husband of 5 years, was there to celebrate her as she picked up the award.
"Are we going to pretend we didn't see How proud and Unintimidated Kaffy's Husband was. Man carried children and the award and was all smiles. Not all men would do that. God bless all supportive men, and women who recognise and respect their men's efforts #Headies2018".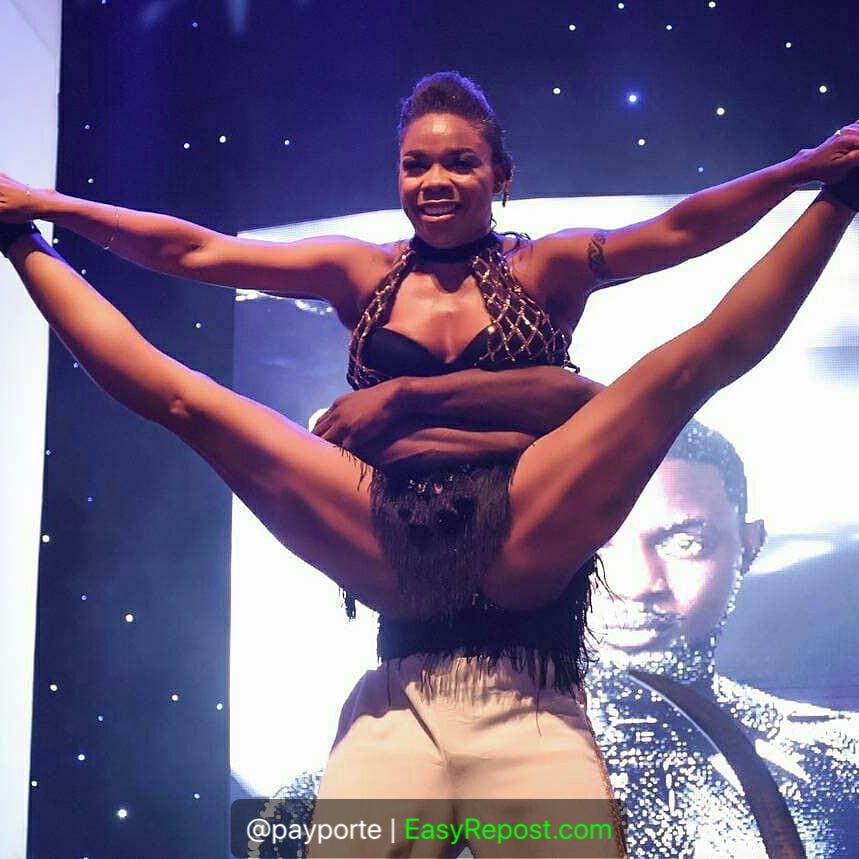 Joseph who is a drummer by profession, also took to his IG page to celebrate his wife

"Yeah she got some ACCOLADES…congratulations @kaffydanceon your special recognition headie…more more more coming our way"he wrote…
Are we going to pretend we didn't see How proud and Unintimidated Kaffy's Husband was. Man carried children and the award and was all smiles.
Not all men would do that.
God bless all supportive men, and women who recognise and respect their men's efforts #Headies2018

— Dr Chioma (Zobo Sipper) (@Deekachy_md) May 6, 2018