A Nigerian lady has allegedly committed suicide months after publicly accusing her father who is a pastor of repeatedly raping her as a child.

The lady identified as, Renua Giwa-Amu took to Facebook in September to call out her father, Femi Giwa-Amu for allegedly repeatedly raping her when she was 7-years-old.
In a lengthy Facebook post, Renua accused her father of sexually abusing many children left under his watch, She claimed that her friends couldn't come visiting because they were scared her father would molest them.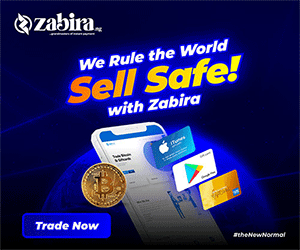 Her post read in part,
"Mr OBAFEMI EHIMIGBAI GIWA-AMU:
I know that you are a child molester, your numerous victims outnumber you and I remember everything now. All I have to say to you is this: You, your rings of pedophiles, bullies, thieves, hired cronies and family gang can do whatever you like in eternum.

"You already do so, and my belief in karma is strong enough to know that you have already begun the processes that will eventually be your own downfall. But lately, I got triggered again into remembering details about certain threats against me and my siblings you often made against our lives if I was ever to become successful and return to Nigeria after daring to come forward with my truth.

"I already did that. I had the nervous breakdown in 2018 when the truth about your various exploits and smuggling schemes finally came back to me in a big, horrible way".
Continue reading here
However, barely three months after calling her dad out, Renua has allegedly committed suicide.
It was alleged that Renua had taken to her Instagram story on December 26th, to reveal that she was going to commit suicide and warned members of her family not to mourn her.
Friends and family has since taken to social media to mourn her demise.
Her uncle, Ozolua Giwa-Amu who confirmed her death in a Facebook post wrote,
"Thank you all,

On behalf of the SIO Giwa-Amu family and specifically the Obafemi Ehimigbai Giwa-Amu (my elder brother), family of Evbiobe (Sabongida-Ora) Edo State, I state the following:

It is with the utmost regret it falls on me to announce, that our most beautiful daughter, Ohirenua Giwa-Amu, youngest daughter of Femi and Ngozi, passed away last night. This is a most heartbreaking day for us all.

On behalf of her parents, my mother, brothers, sisters, and the whole family I ask that you kindly say a prayer, light a candle, sing a worship song, for our little girl, that she may find eternal rest. Renua was a beautiful soul, may the Almighty have mercy upon her and receive her soul.

Renua, with so much pain, pls know, we will love you forever!!!

I thank you all.

Ozolua O Giwa-Amu Esq

On behalf of the SIO Giwa-Amu family.