An angry married Nigerian woman, on Facebook, Ndidi Onyekwelu Tettey has called out a married woman, Josephine Ekerette who allegedly slept with her husband.
Ndidi revealed that Josephine is a married woman, with two kids, but then she goes about sleeping with other married men.
Ndidi, a mother of one, who recently got married, shared a picture of Josephine receiving a kiss from a "man", and wrote: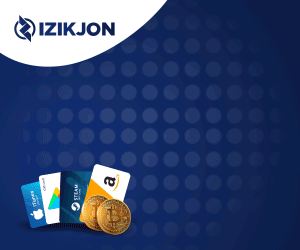 Josephine ekerette i can see dat u are in d habit of fucking oda women's husbands despite d fact dat u a married woman with 2 kids. I dont care wether u se jazz or not but dis will b ur last. I pity ur husband who decided to marry a waste of woman's labour and a public latrine like u. A woman of easy virtue.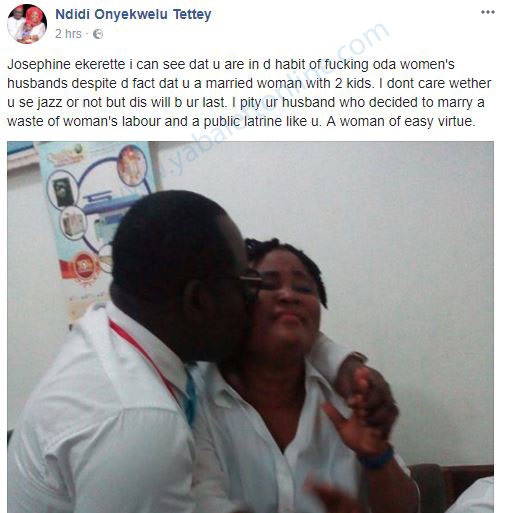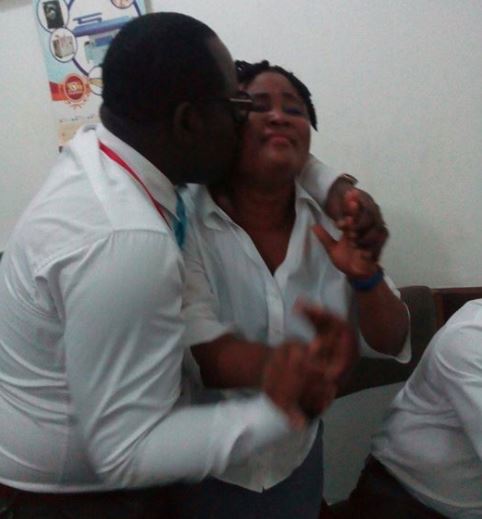 Some reactions: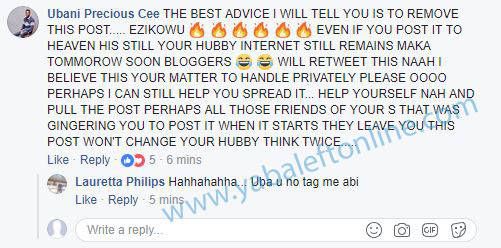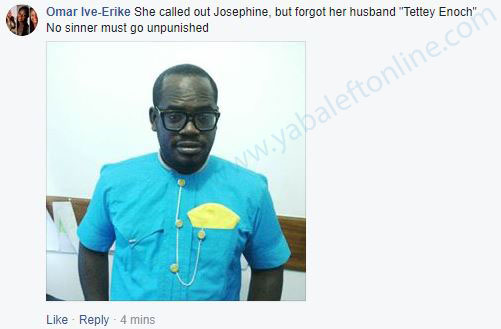 She quickly deleted the post, after receiving many negative comments from her Facebook friends.