A Nigerian lady has on her social media page, shared how what started out to be a joyous day turned into a tragic one when she returned home to an unfortunate incident on Sallah Day.
The young lady had earlier in the day, gone out to a social gathering during the Sallah celebration and showed herself eating ram meat joyfully.

Unknown to her, while she was having a good time enjoying the festivities, her house was being gutted by fire.
The young lady recorded the moment she returned home to see her house being razed by fire. She showed the remains of her house and car which had also been affected by the fire.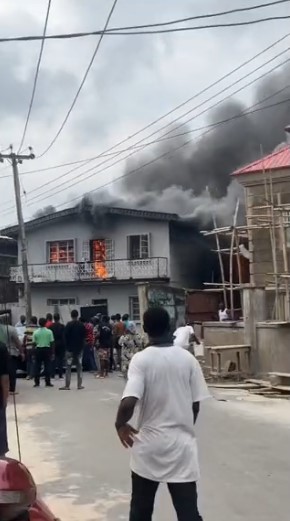 She wrote as caption to her video,
I went out to eat ram meat trying to enjoy sallah and this happened •••••••••• who would have known this would happen 😞
Watch the video she shared,