A Nigerian lady has taken to Twitter to share the inappropriate message she received from the male vendor she buys shawarma from.
The lady identified as @tejuthemenace had sent a message to the vendor inquiring if he was available because she wanted to buy shawarma.
Teju who also affirmed that the shawarma is tasty and keeps her wanting more, asked to know if he puts jazz in it because her constant crave for it is not normal.
In response, the vendor made a joke that would be considered inappropriate and offensive to many.
He wrote, "maybe semen".
Teju felt disgusted by his response and took to Twitter to express outrage at the vendor for making such a joke.
Sharing a screenshot of their conversation, she wrote,
"Y'all look at the shit my supposed shawarma guy sent me. Note that I don't even talk to this negro like that. What sort of inappropriate bullshit is this?"
See the exchange below…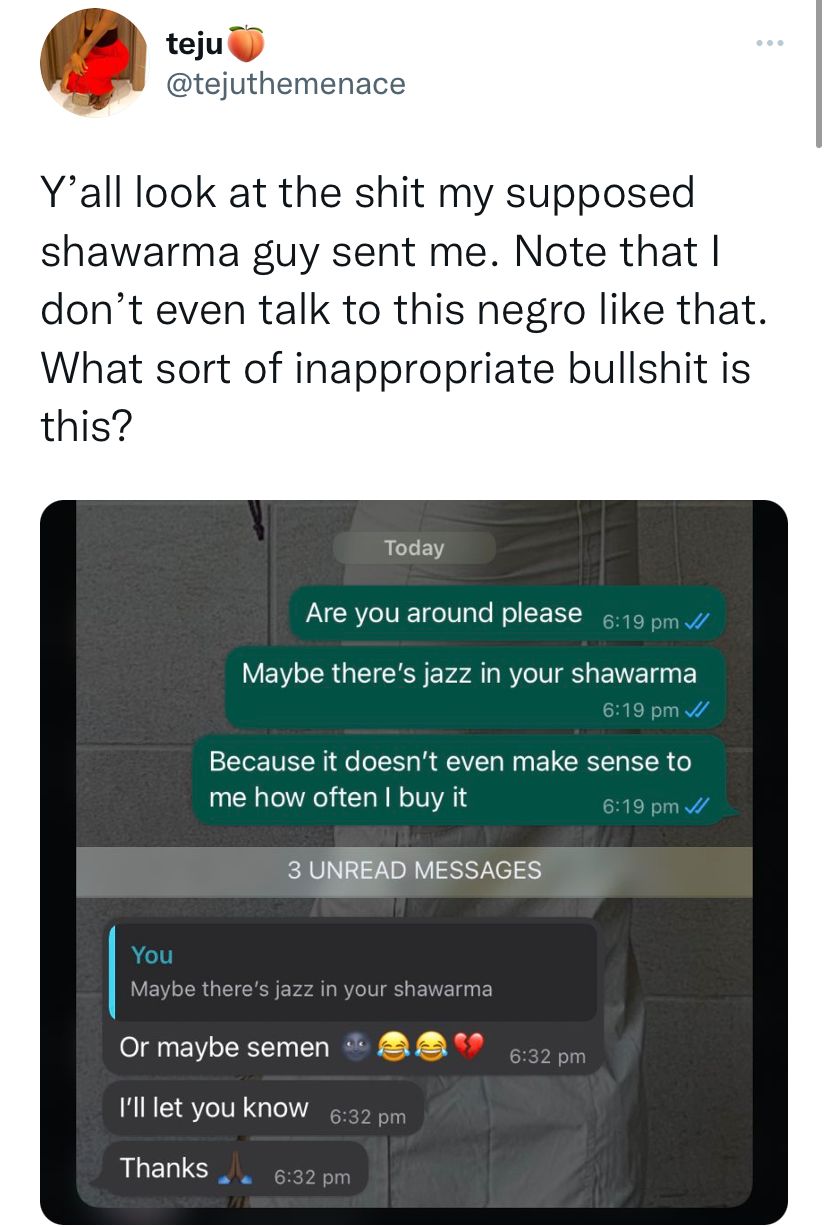 In other news, a young Nigerian lady has proudly shown off the man who deflowered her as she revealed they are still together and their relationship is growing stronger.
This comes after a quite inquisitive fan asked the lady identified as @Debbie_Onajite1 on TikTok who deflowered her.
Reacting, the beautiful lady shared a video of her boyfriend and revealed he deflowered her.
"I'm still with him and I'm so proud of that". She captioned the video.