A Nigerian lady has taken to Twitter to share the adorable birthday message her grandmother received from her gateman.
The young lady, identified as @tyewoolove on Twitter, posted a screenshot of the message which has left netizens in awe of the gateman's command of English grammar.
In the message, the gatemen who was simply identified as Emmanuel, praised the elderly woman's beauty and noted that she's aging gracefully.
He wrote, "Dear grandma, if most women were to age gracefully like you, grandma, then companies that produce beauty products would be out of business by now. HAPPY BIRTHDAY!!!!"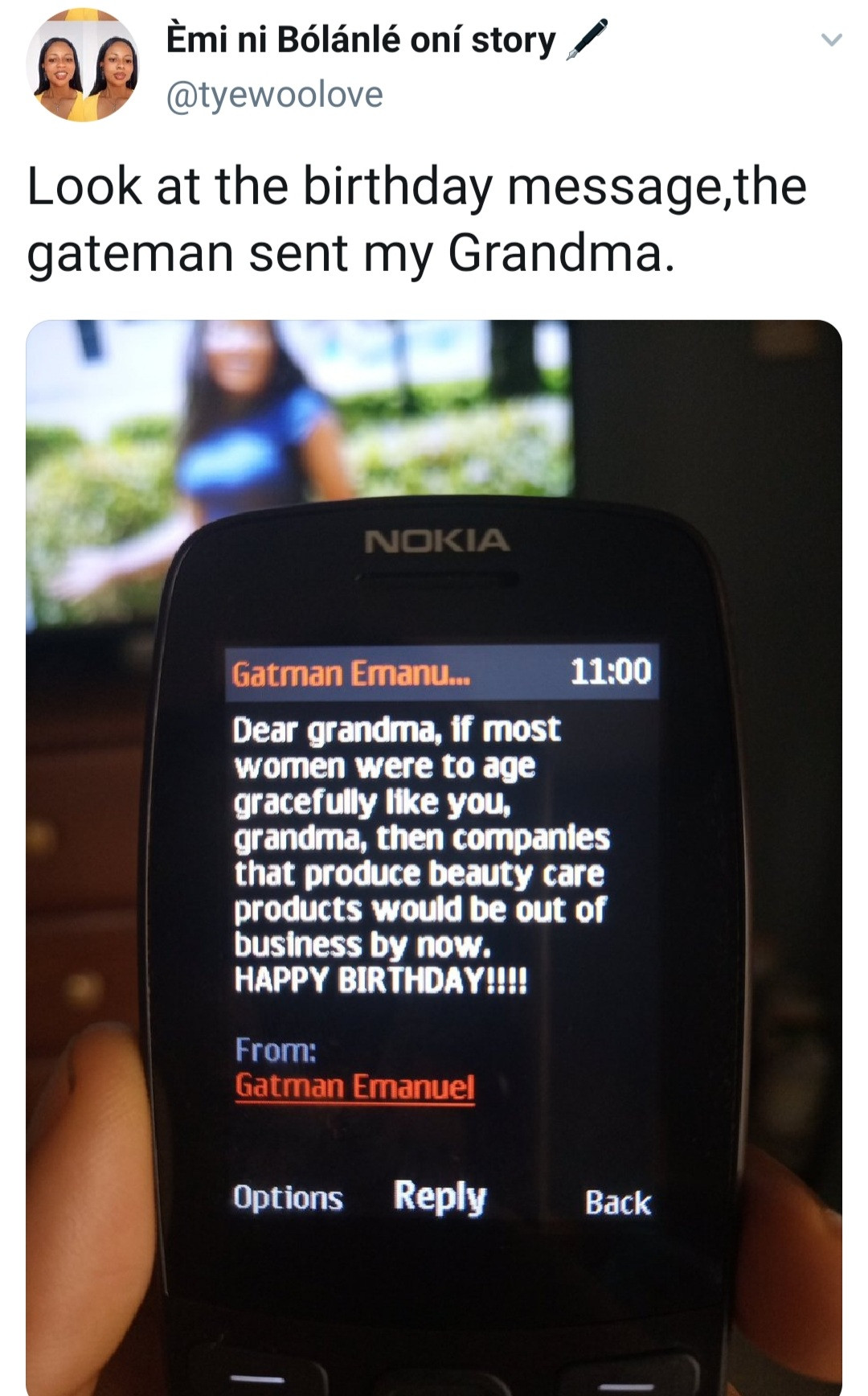 The tweet has garnered a lot of reactions since it was shared online as netizens applaud the gatemen for intricately weaving his words and punctuations together.
See some reactions below,
@RajiOlatunde wrote, "Wow. He writes well; see the composition and punctuations".
@___vanshergzie___ wrote, "This gateman speaks better English than most graduates put there."
@PhanciePhilicks wrote, "Gatemen that can constructively write that kind of message needs a pay raise"
However, some netizens opined that the young lady was lying about the sender of the message, which she immediately countered.
See below,